Pebble Beach Tour d'Elegance
Pebble Beach Tour d'Elegance is an approximately 70-miles long round trip — from the Pebble Beach Golf Course Lodge, through the 17-miles drive, to the Ripplewood Resort and back. Majority of the route goes along the Pacific Coast Highway, also known as Highway One.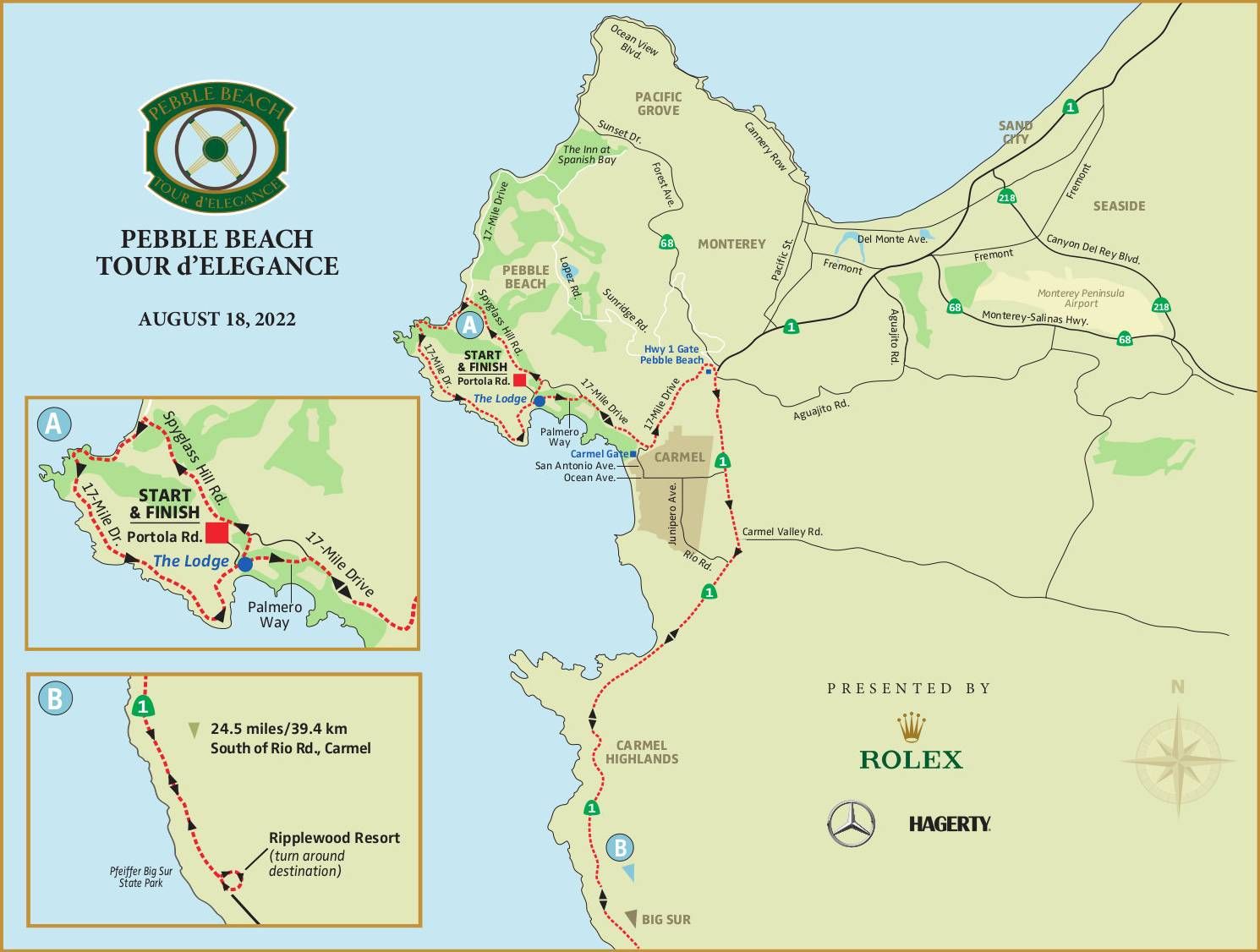 Map of the Tour d'Elegance
Concourse contestants and Motoring Classic enthusiasts have an option to participate in the tour as a way to enjoy their lovely cars while driving through the Big Sur, and get an edge on their non-touring competitors — in the unlikely case when they get equal rating from Concourse judges on Sunday.
Tour is not a race, and everyone is keeping their cool, while tow trucks and support team are placed a stand-by to help out the accidental unfortunate driver.
I planned to be at The Lodge to take pictures of the starting grid between 8 and 9am, when the start was scheduled. That proved impossible, however, even with an unbearably early start from the SF Bay Area. Traffic through the Monterey was bad, and there are no alternative routes.
In fact, I drove by the turn to Pebble Beach Golf Course after nine, when the first batch of cars was already ahead of me going south. I followed them down the Pacific Highway — to the randomly chosen spot on the bluff, observing the two lane highway with magnificent ocean on the background.
After "climbing" that bluff, all I had to do was to wait for cars and take pictures.
I've been to many car events around the area — various races and auto festivals at Laguna Seca, Legends of Autobahn, Porsche Werks Reunion — to name a few, but Pebble Beach Concourse cars are different.
Approximately half of them are prewar, which I know literally nothing about, and the list of concourse classes looks like a test of some sort — the one I won't pass.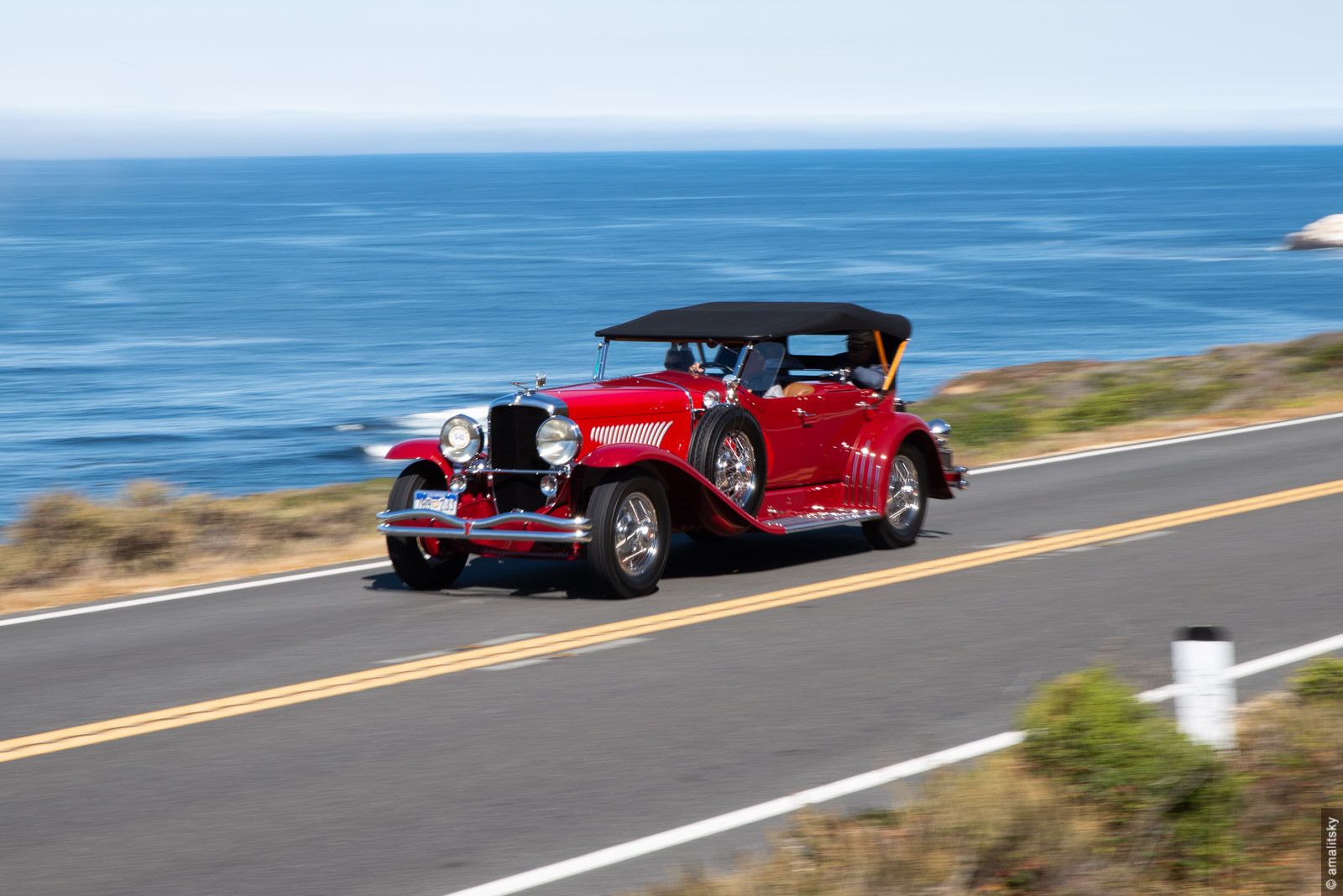 1929 Duesenberg J Lebaron Dual Cowl Phaeton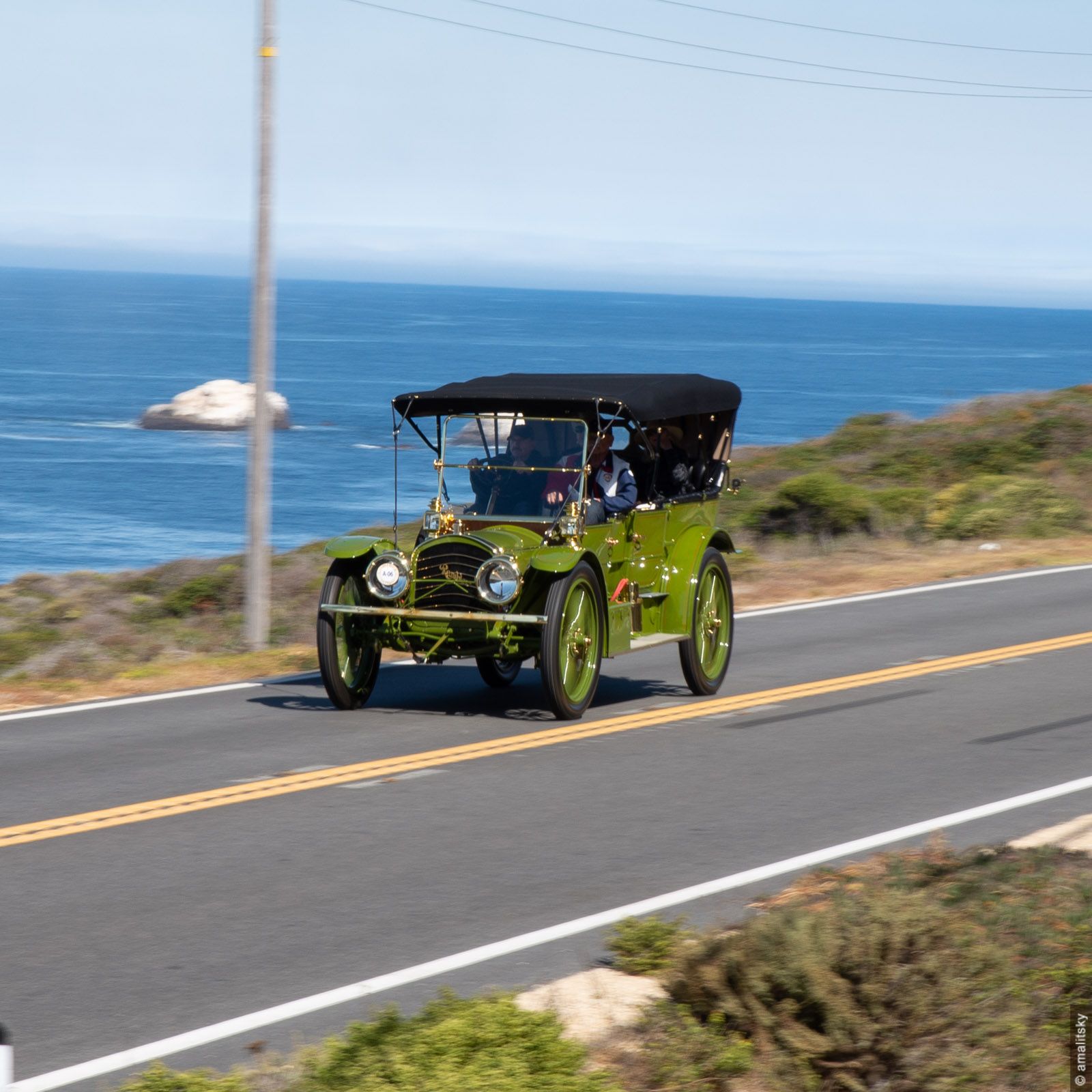 1911 Rambler Model 65 Touring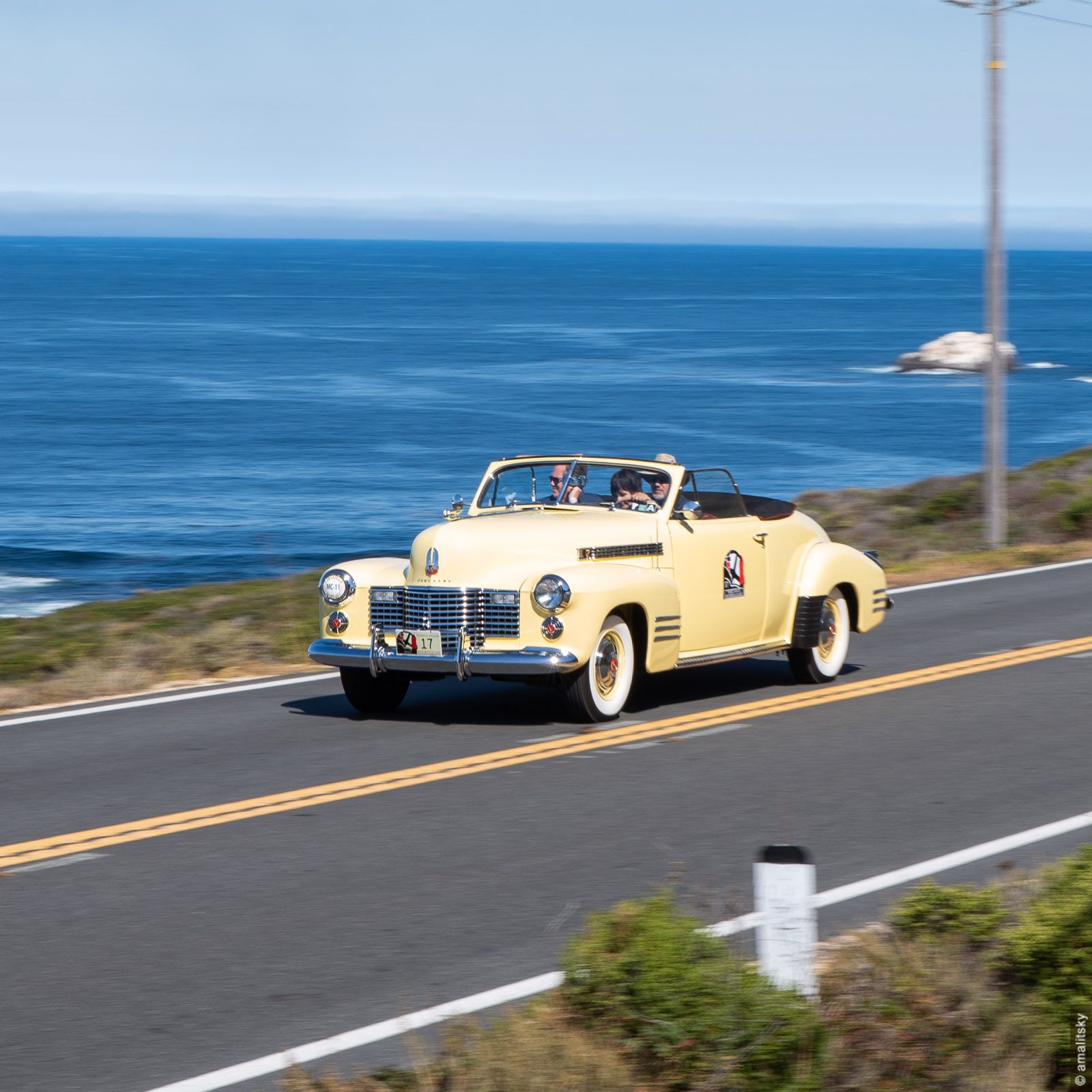 1941 Cadillac Series S62 Convertible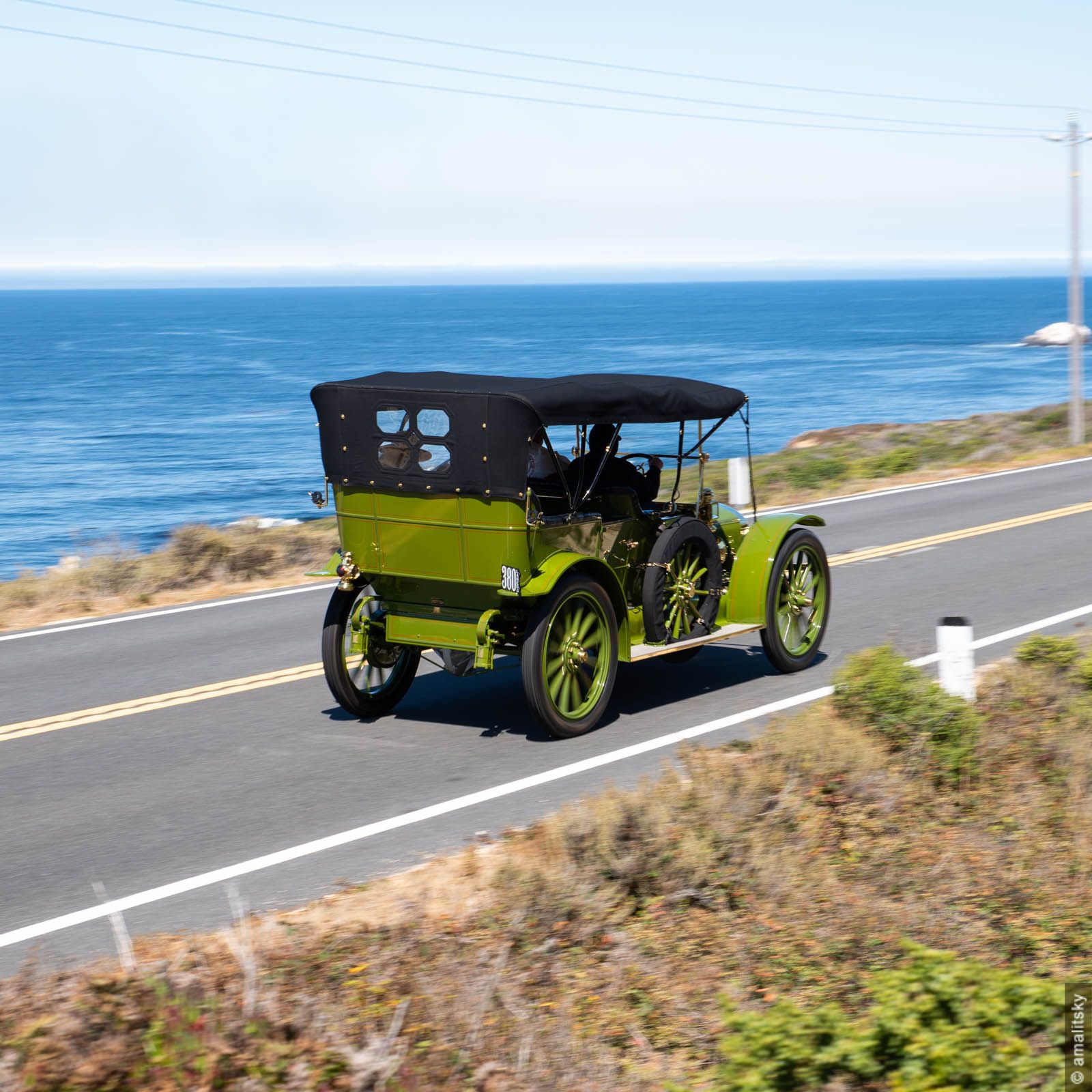 1911 Rambler Model 65 Touring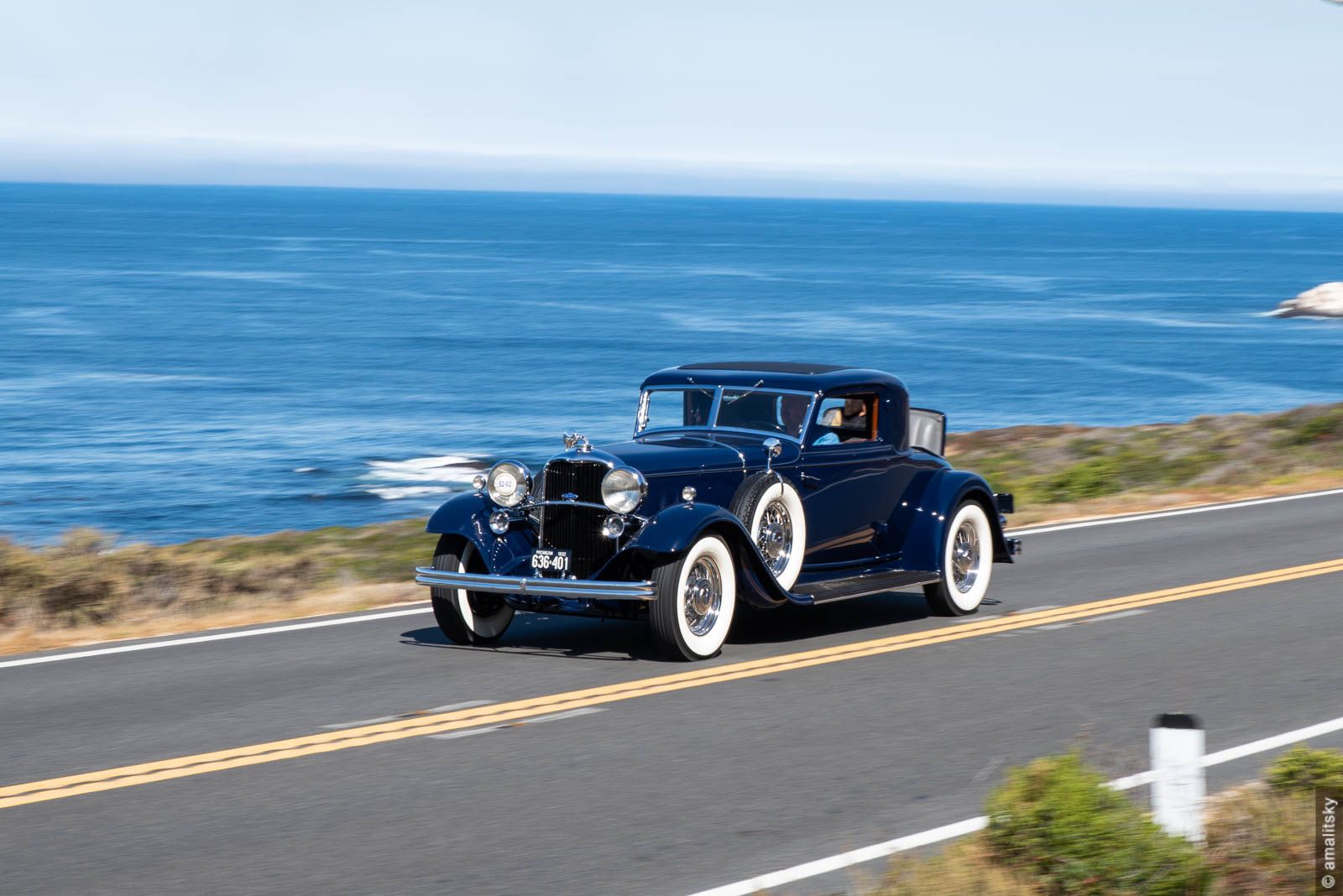 1932 Lincoln KB 242A Dietrich Coupe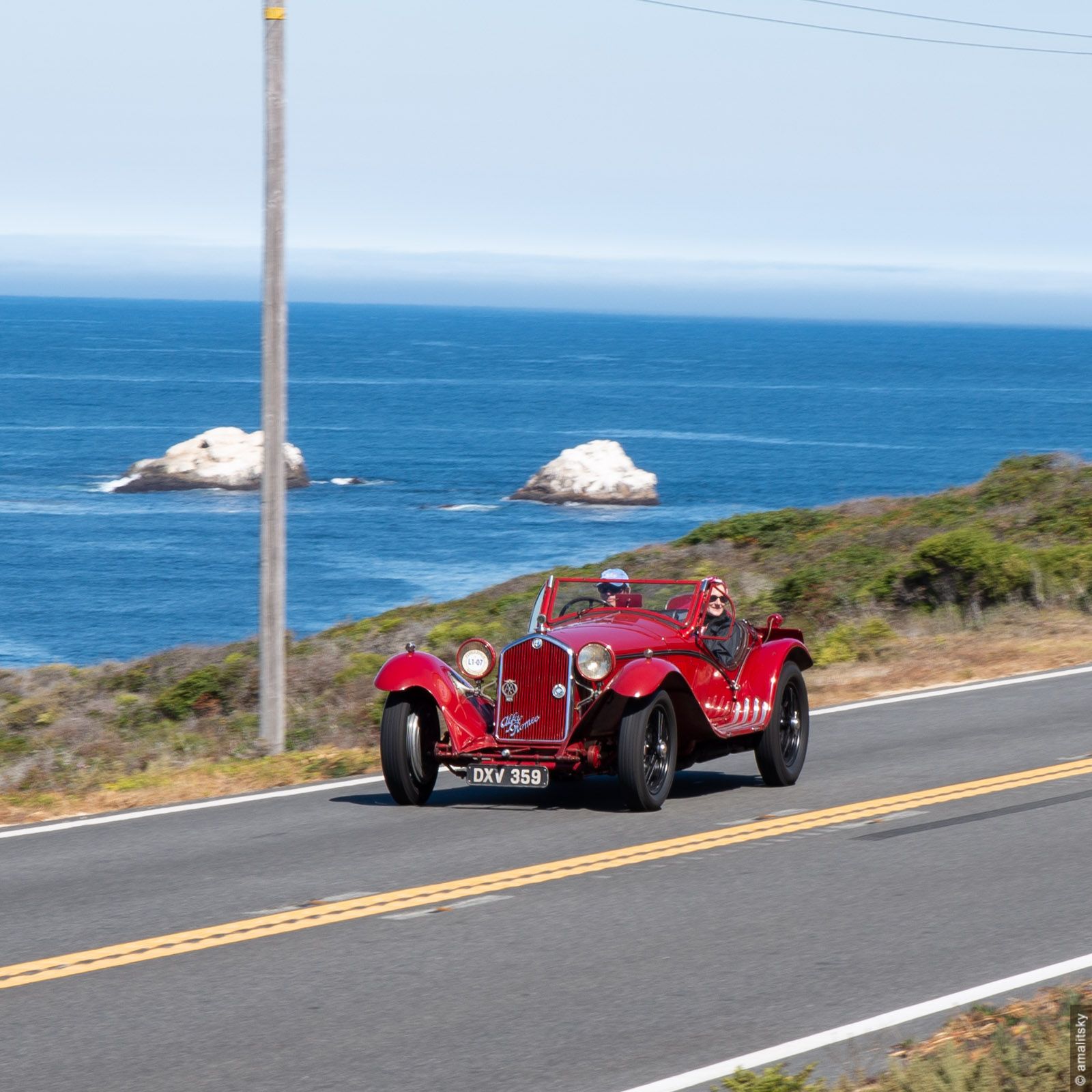 1933 Alfa Romeo 8C 2300 Touring Corto Spider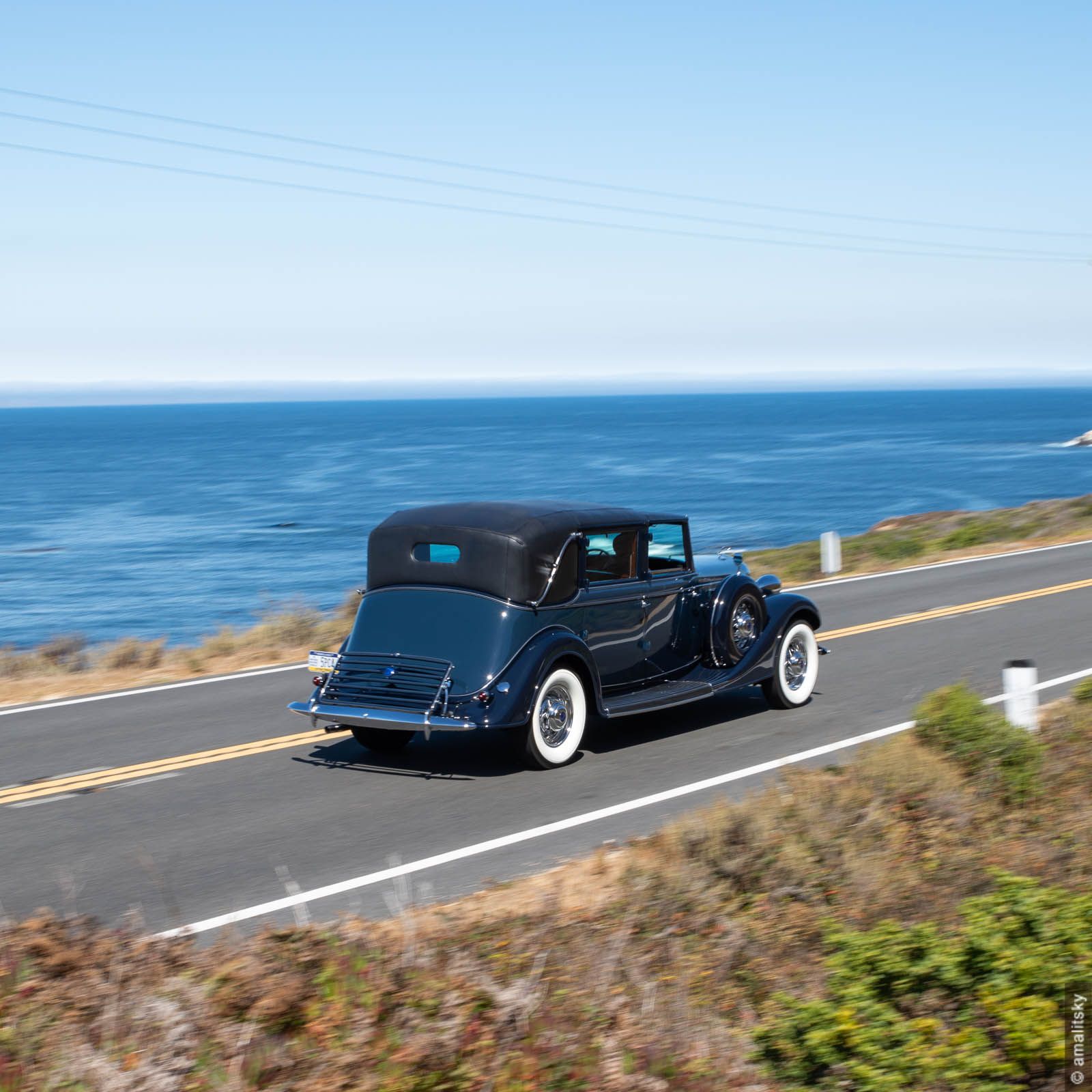 These, more recent cars are the ones I might have heard about, but never saw or — at best — saw once or twice before. Naturally, it does affect one's impressions — unique and very different classic cars driving by you with all types of engine roar — is an experience to live through and cherish.
It's a little weird and very special too, because it's so raw — sun, sand, ocean breeze, aizoaceae, old wooden fence falling apart, bushes with sharp thorns and you… on the bluff. No crowds, no coffee shops nearby and no drama! Before you get a sunburn that is.
Only eternal cars driving in front of the imperturbable ocean. It's like watching an old movie, but in color.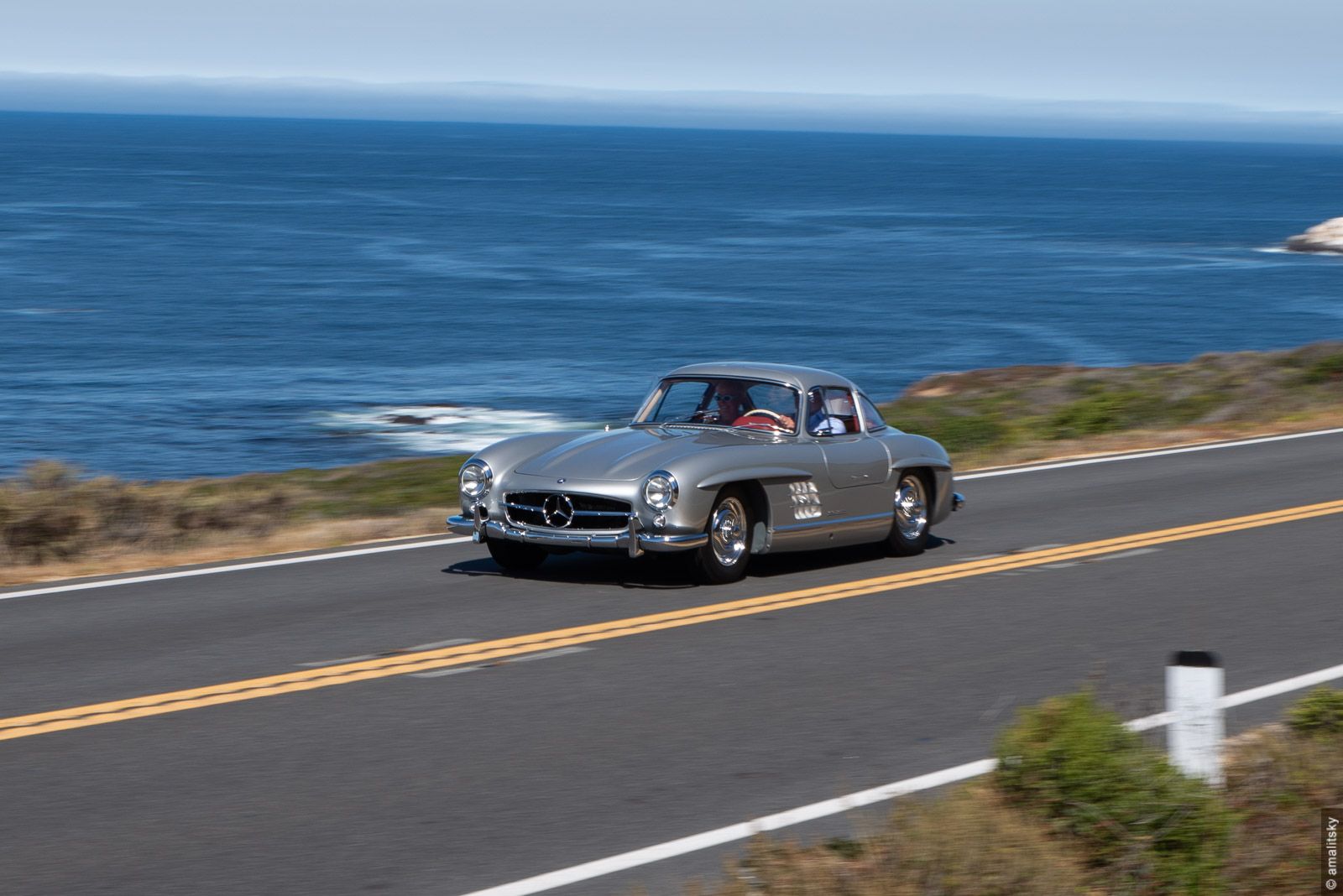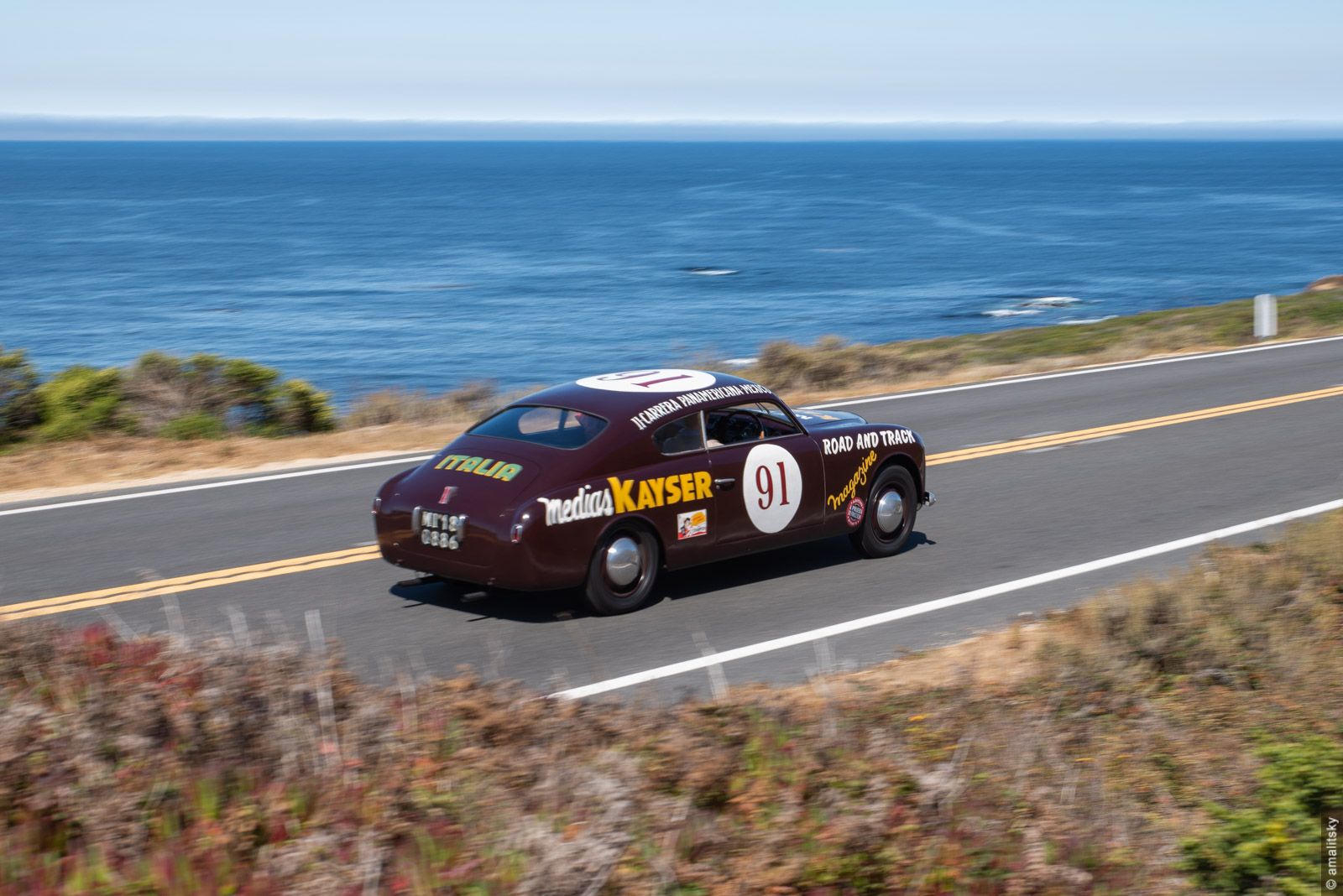 1951 Lancia Aurelia B20 GT Pinin Farina Competition Coupe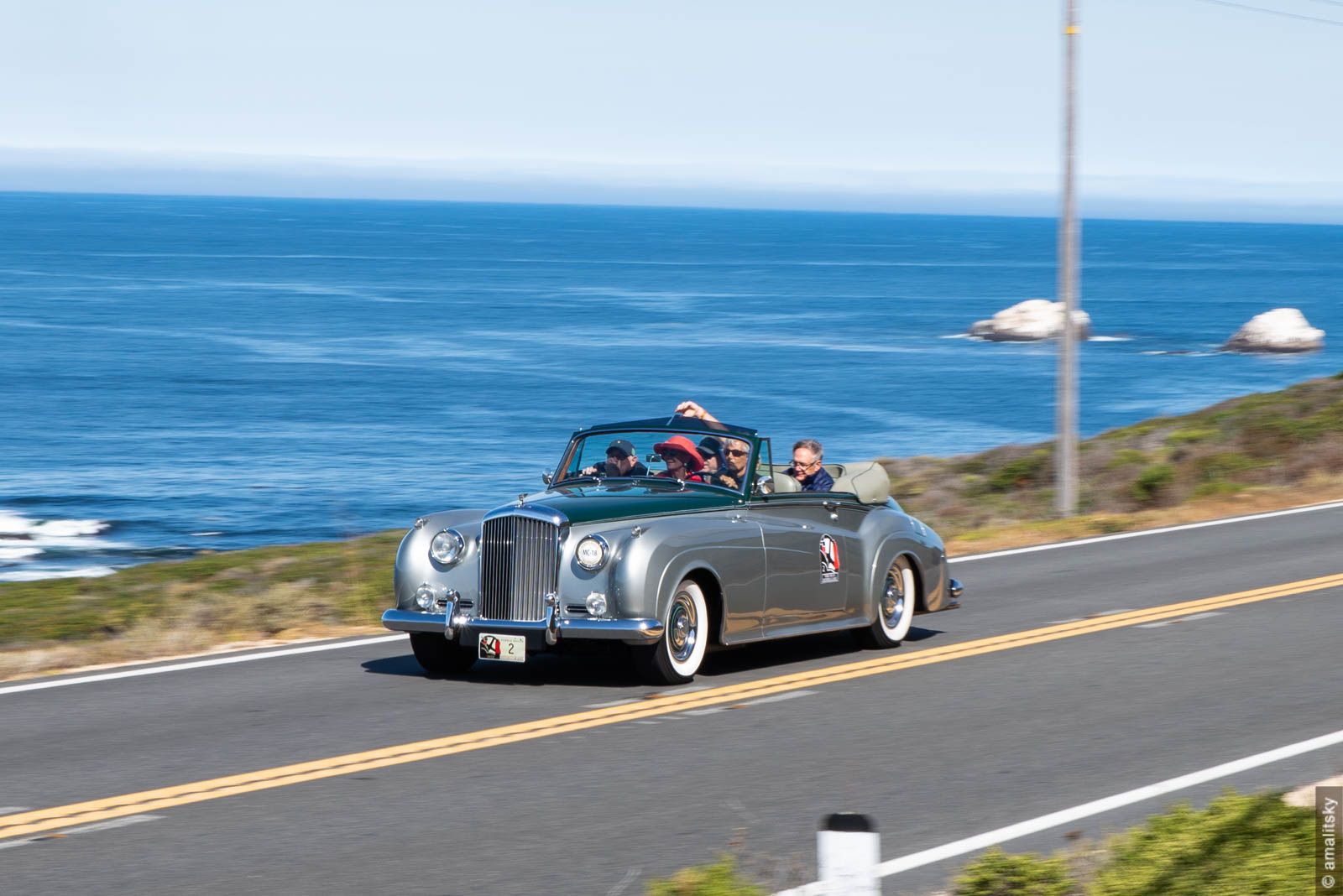 Bentley S1 Continental Drophead Coupe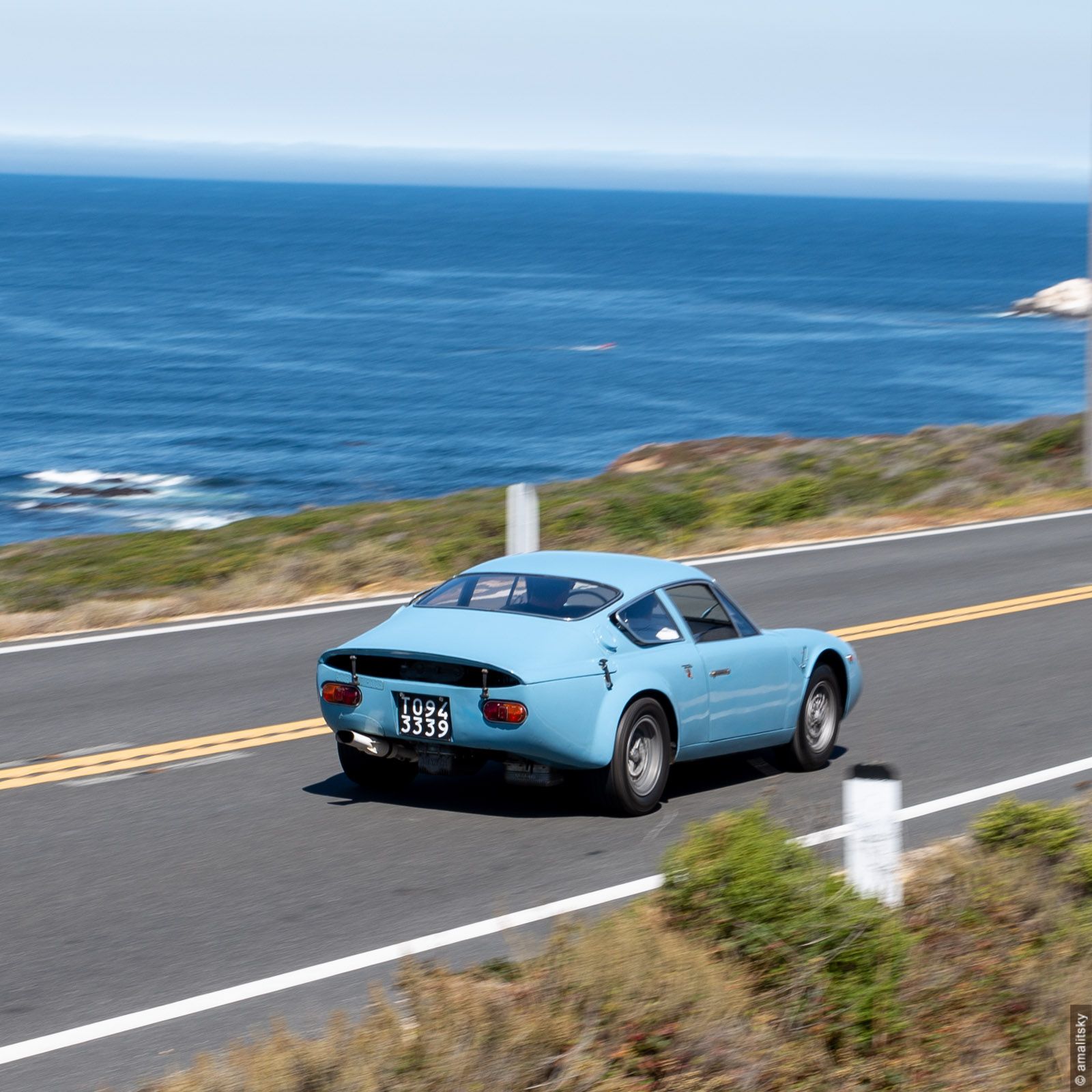 1963 Abarth Simca 1300 GT Sibona & Basano Coupe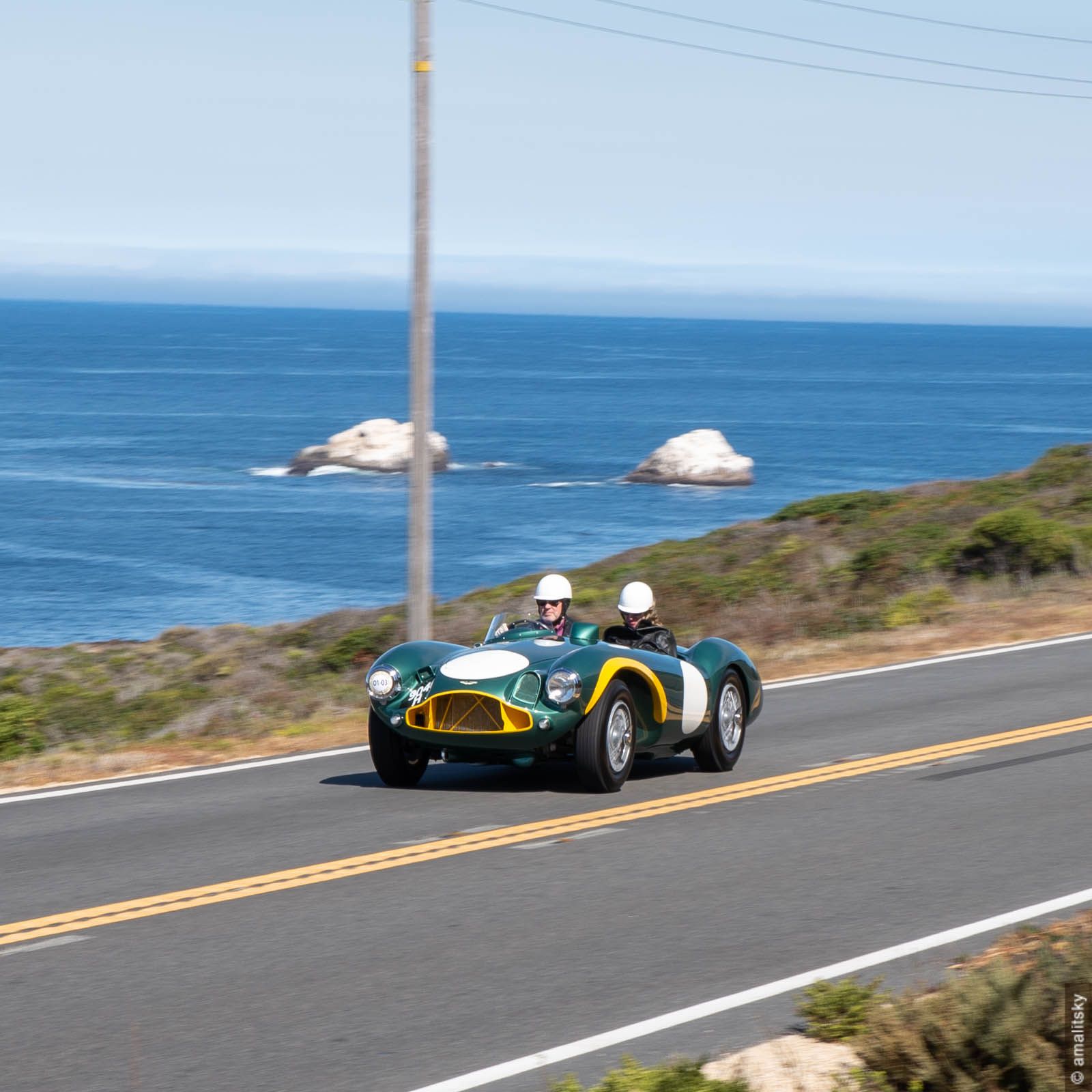 1953 Aston Martin DB3S Race Car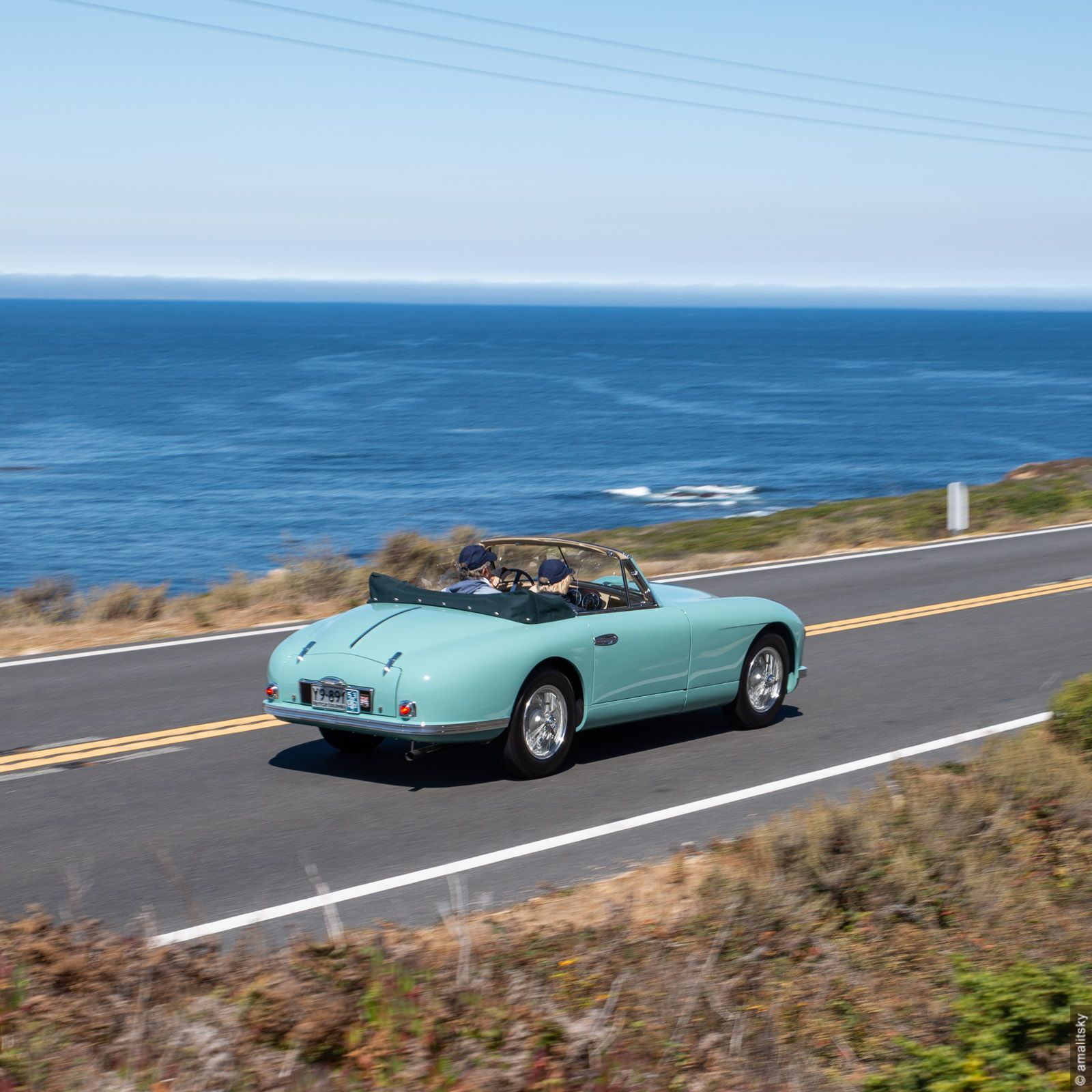 1953 Aston Martin DB2/4 Drophead Coupe
Italian cars is a league on its own — you don't have to look twice to figure out if a car was manufactured in Italy. Yes, red color helps, but even black ones don't blend.
What a beauty Siata 208CS is! And what a pity that only 18 were ever made. Design of 208CS is way ahead of it's time, and it was manufactured in early sixties. Definitely a revelation for me and an eye candy.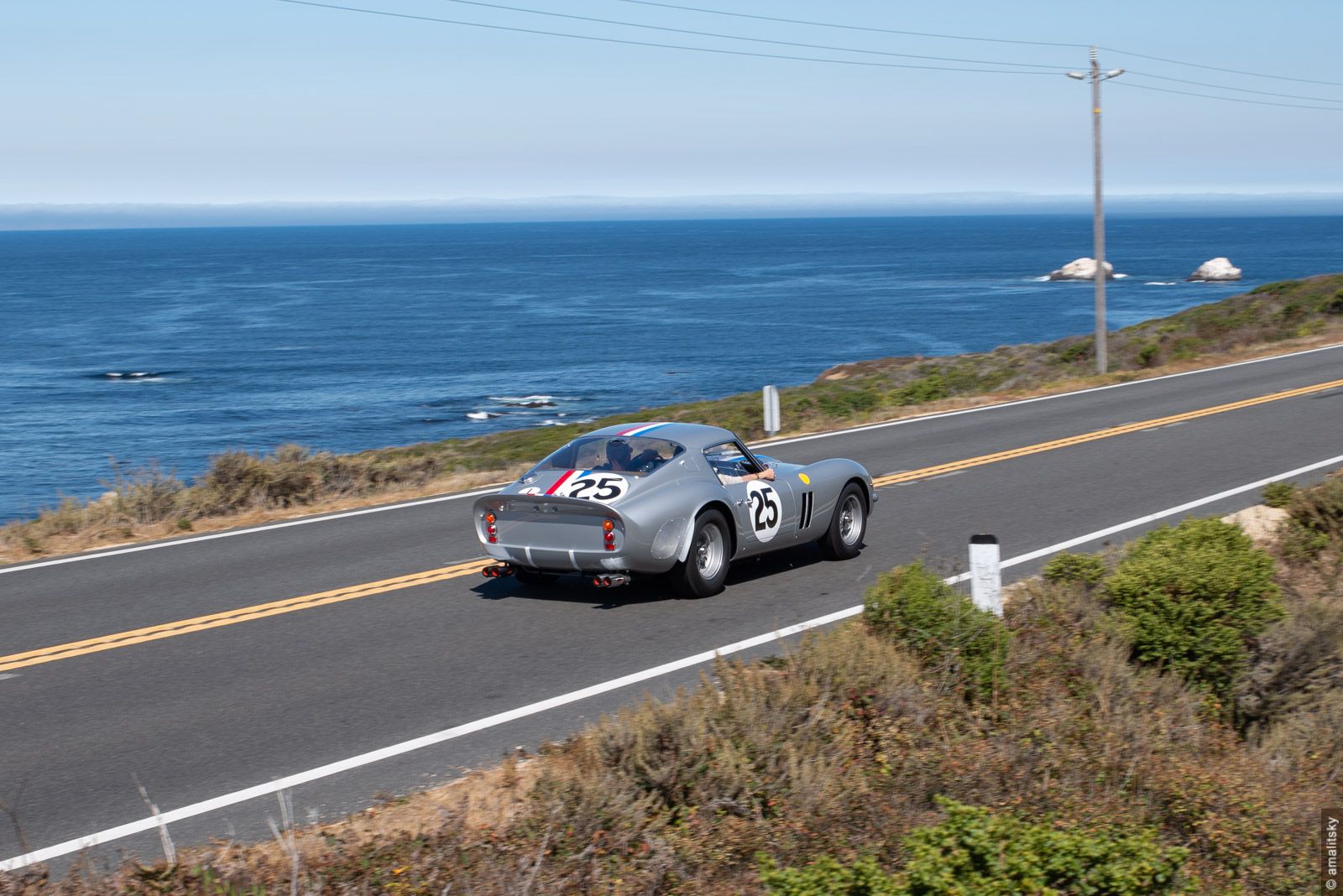 1962 Ferrari 250 GTO Scaglietti Berlinetta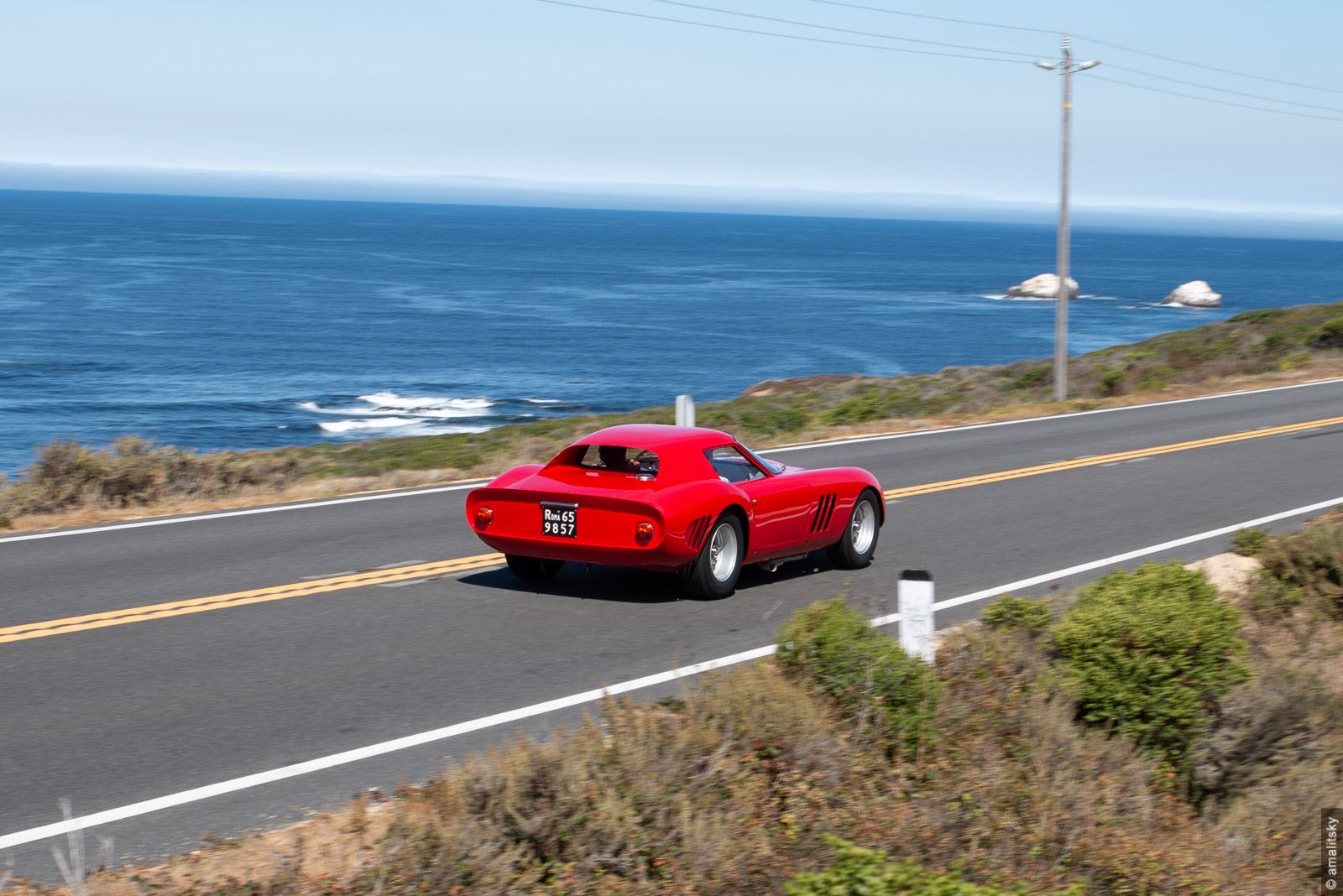 1962 Ferrari 250 GTO Scaglietti Berlinetta Series II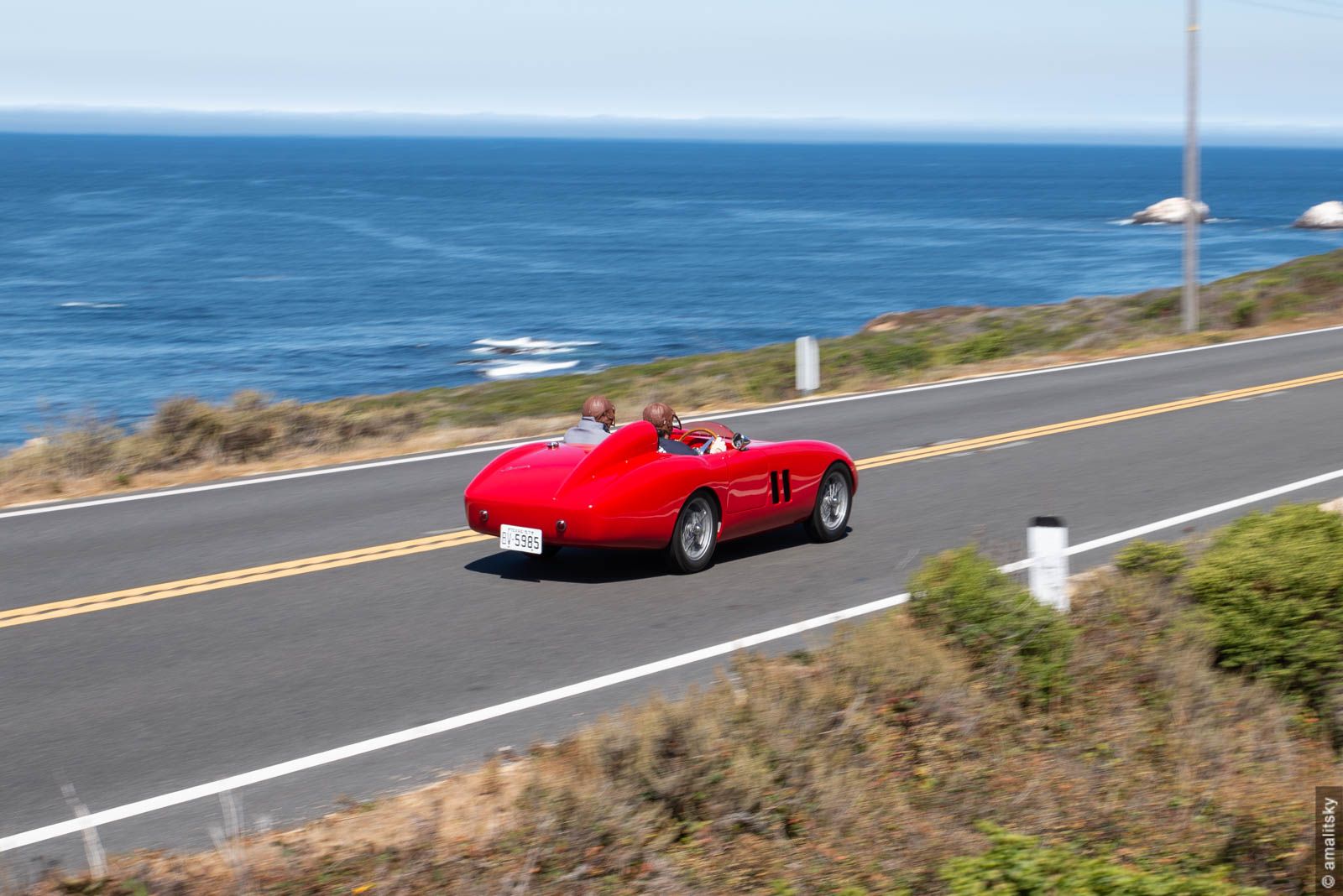 1957 Bandini Sport International Sports Racer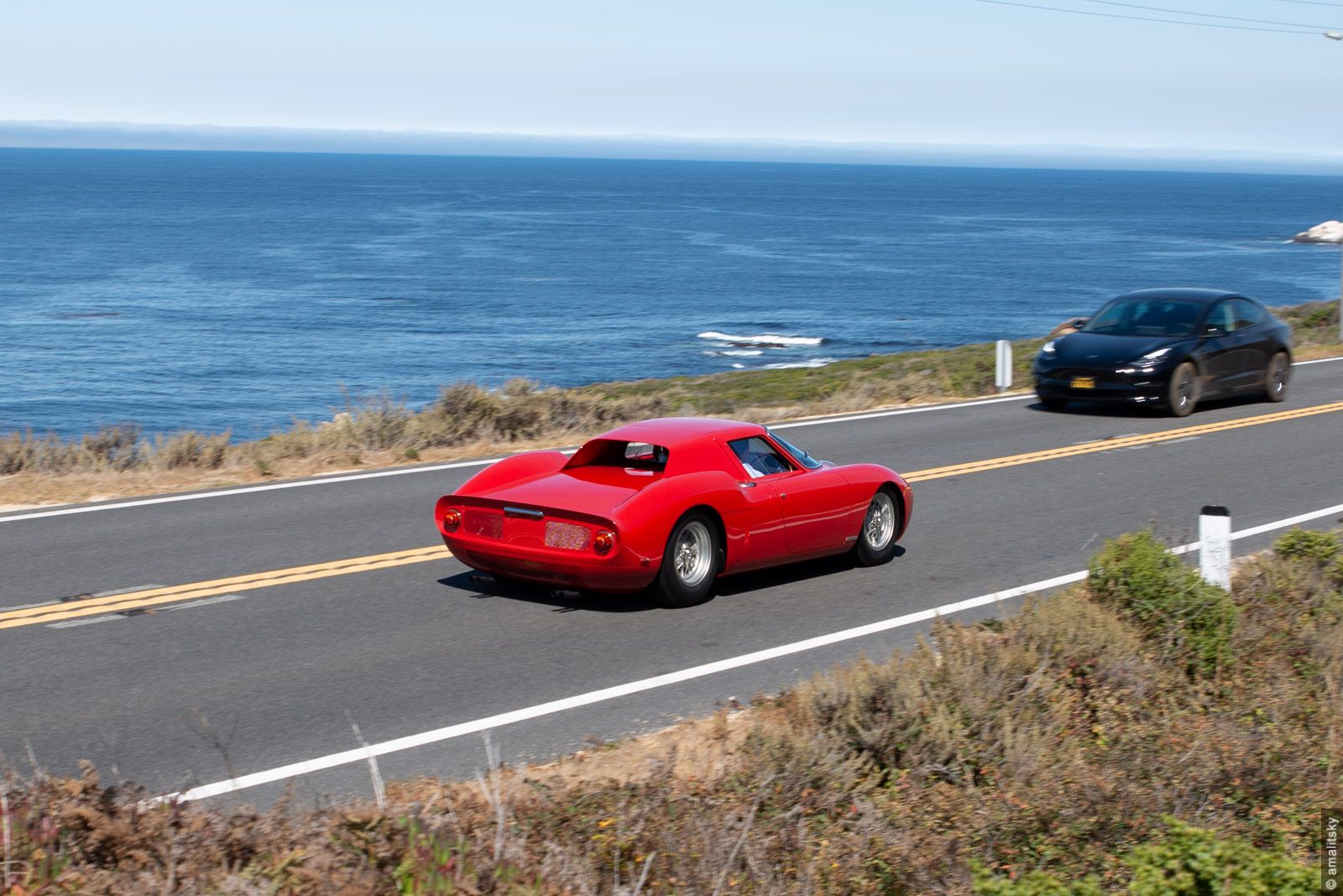 1964 Ferrari 250 LM Scaglietti Berlinetta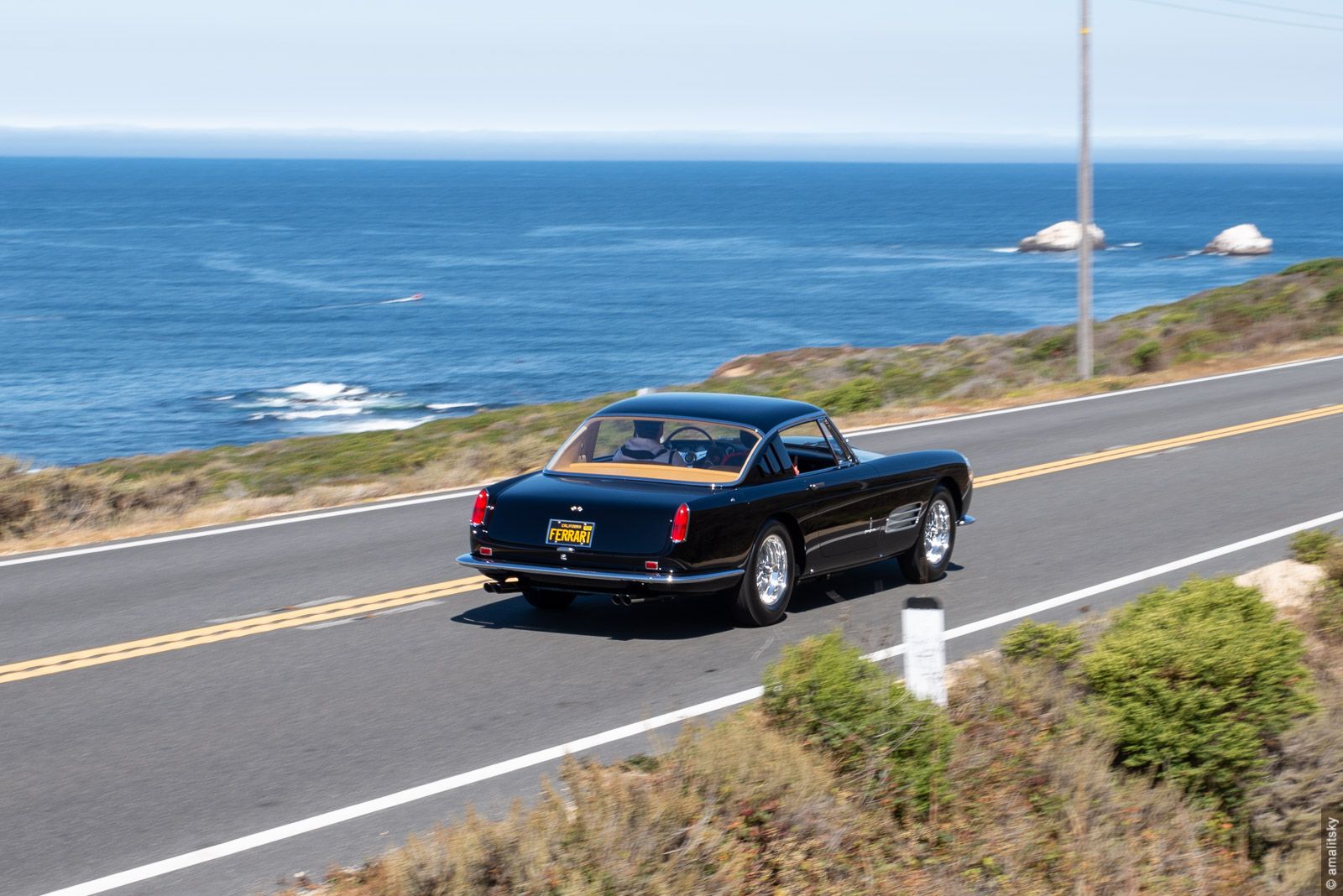 1959 Ferrari 410 Superamerica Pinin Farina Coupe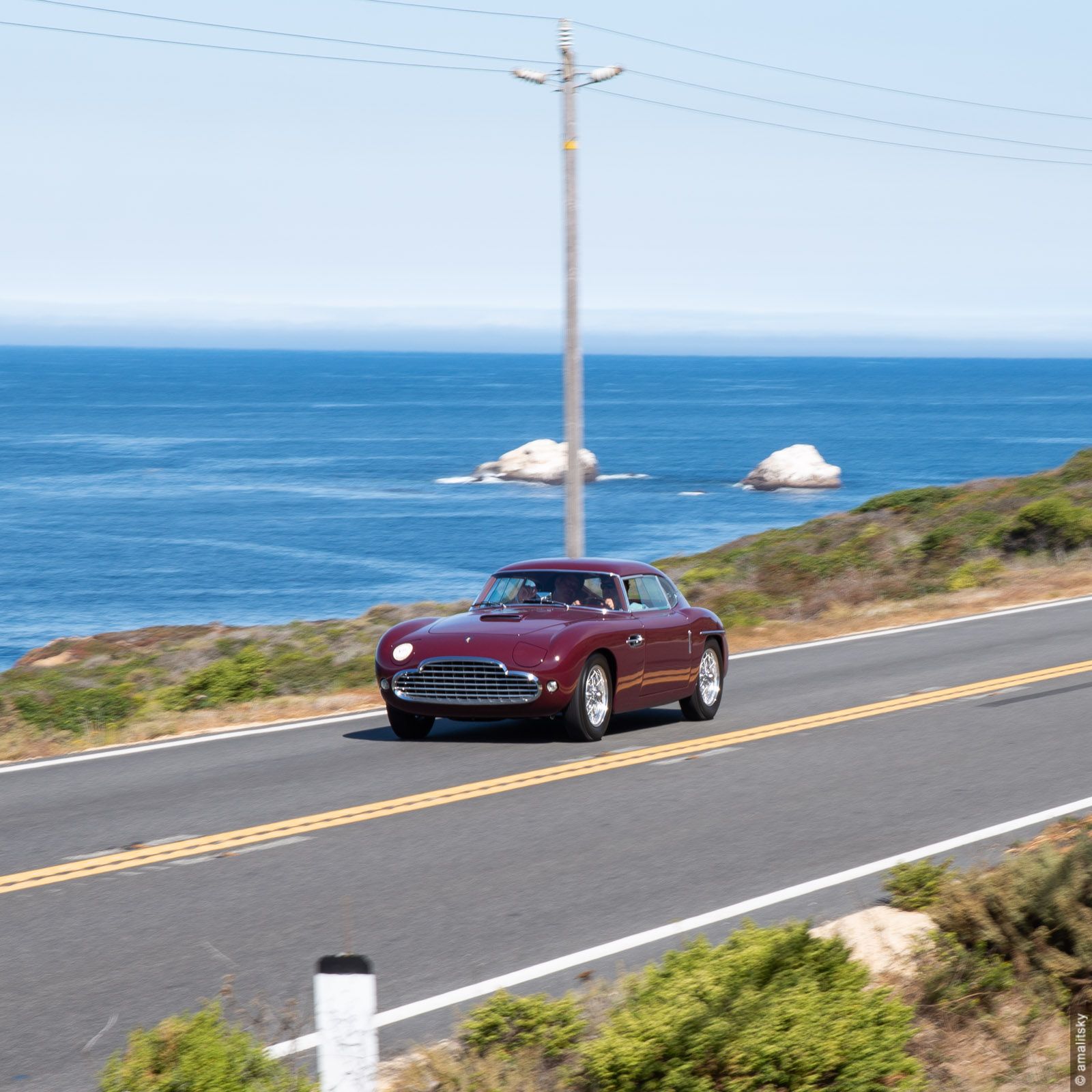 1954 Siata 208 CS Balbo Coupe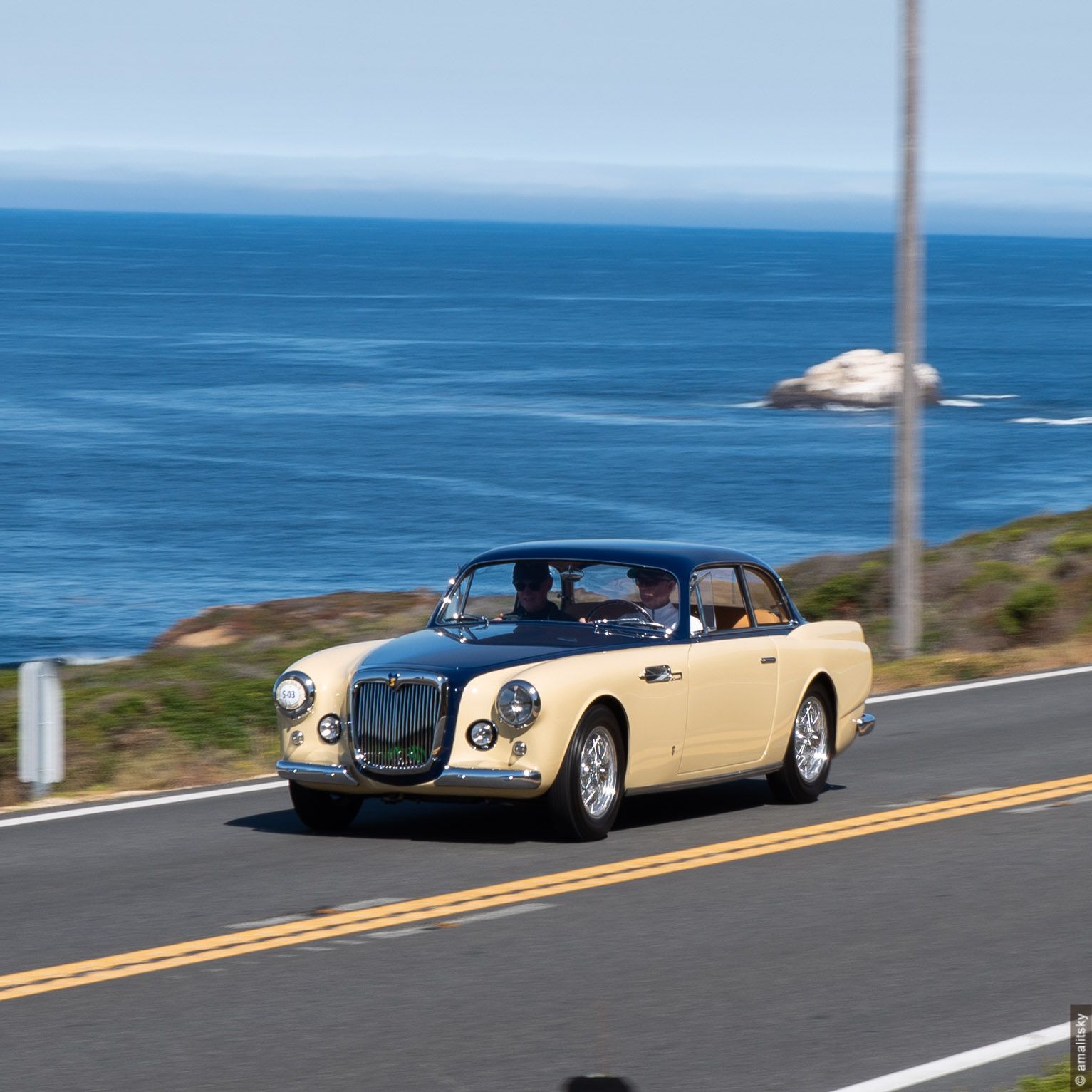 1952 Siata 208 CS Bertone 2+2 Coupe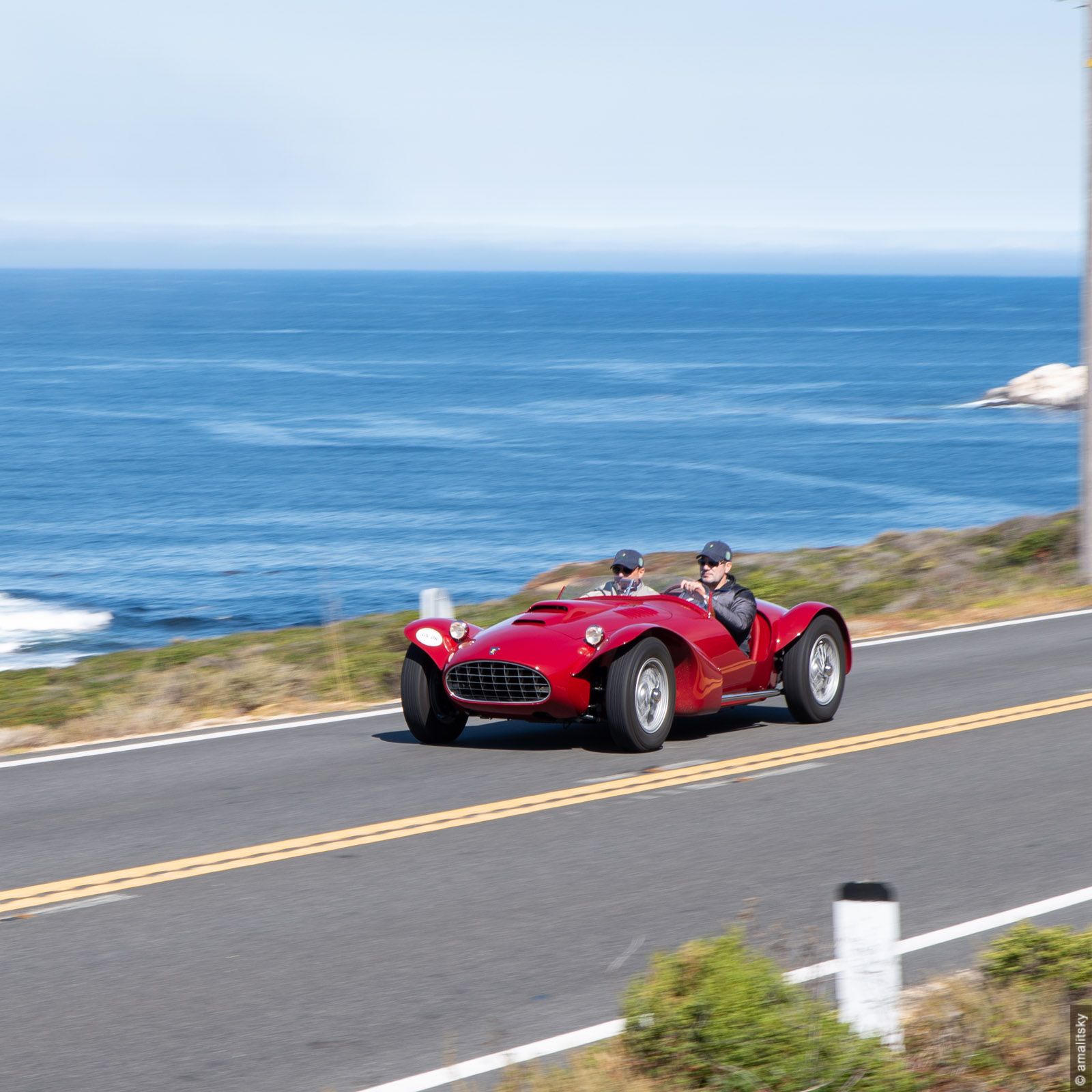 1952 Siata 208 CS Corsa Bertone Spider
While writing this text I looked up some prices and… they didn't disappoint! I learnt to know that some cars cost close to $100 million.
Looking at them, you would never tell however — yes, they are beautiful, classic, well-preserved and rare, but also simplistic and a little… misplaced, out of the water. It is as if they are bending the time and reality — you can almost see how unnatural that is.
Time, people who designed and assembled them, tools and factories, laws they had to abide to are long gone, but cars are still here. Nothing short of a miracle.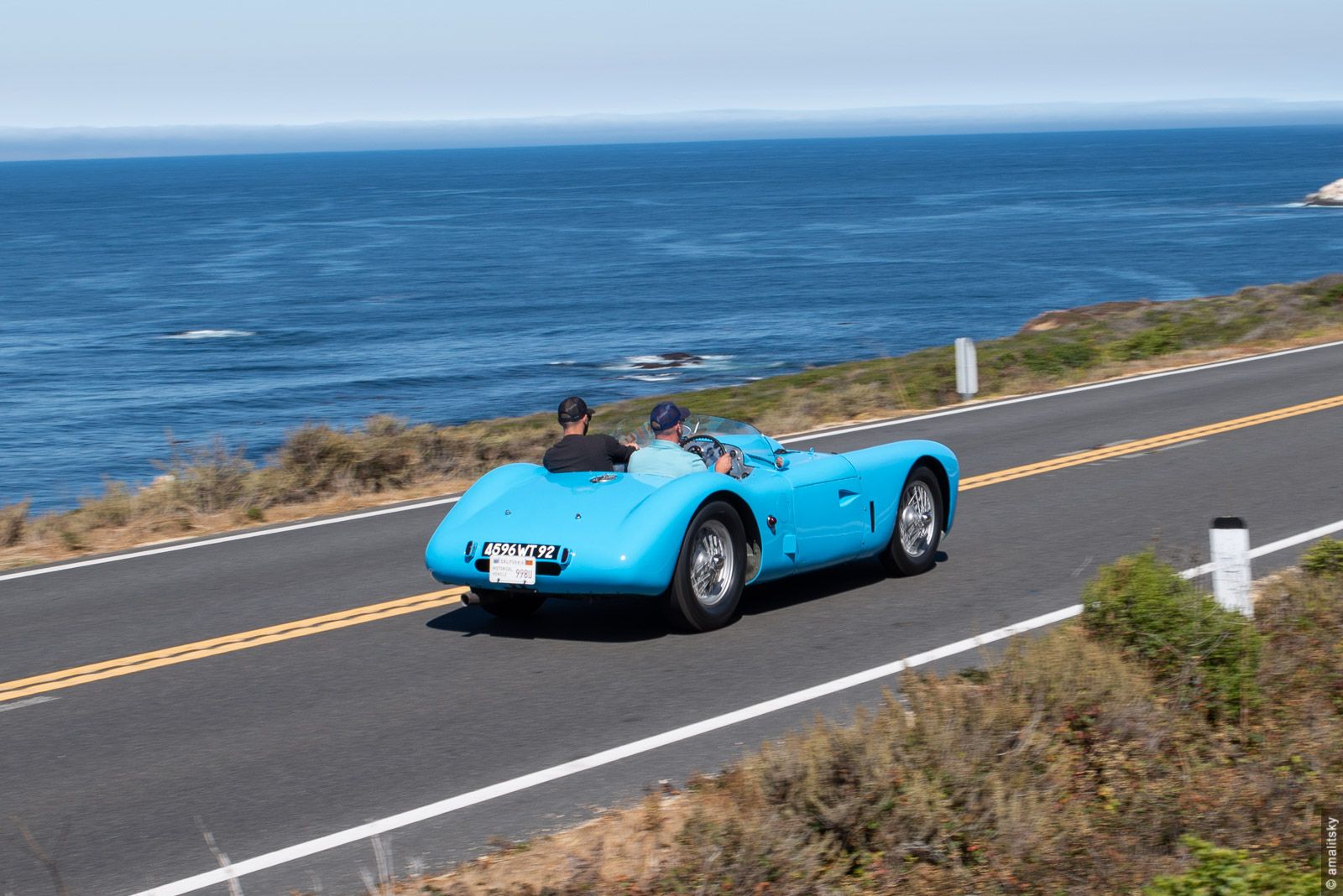 1950 Talbot-Lago T26 Grand Sport Dugarreau Le Mans Barquette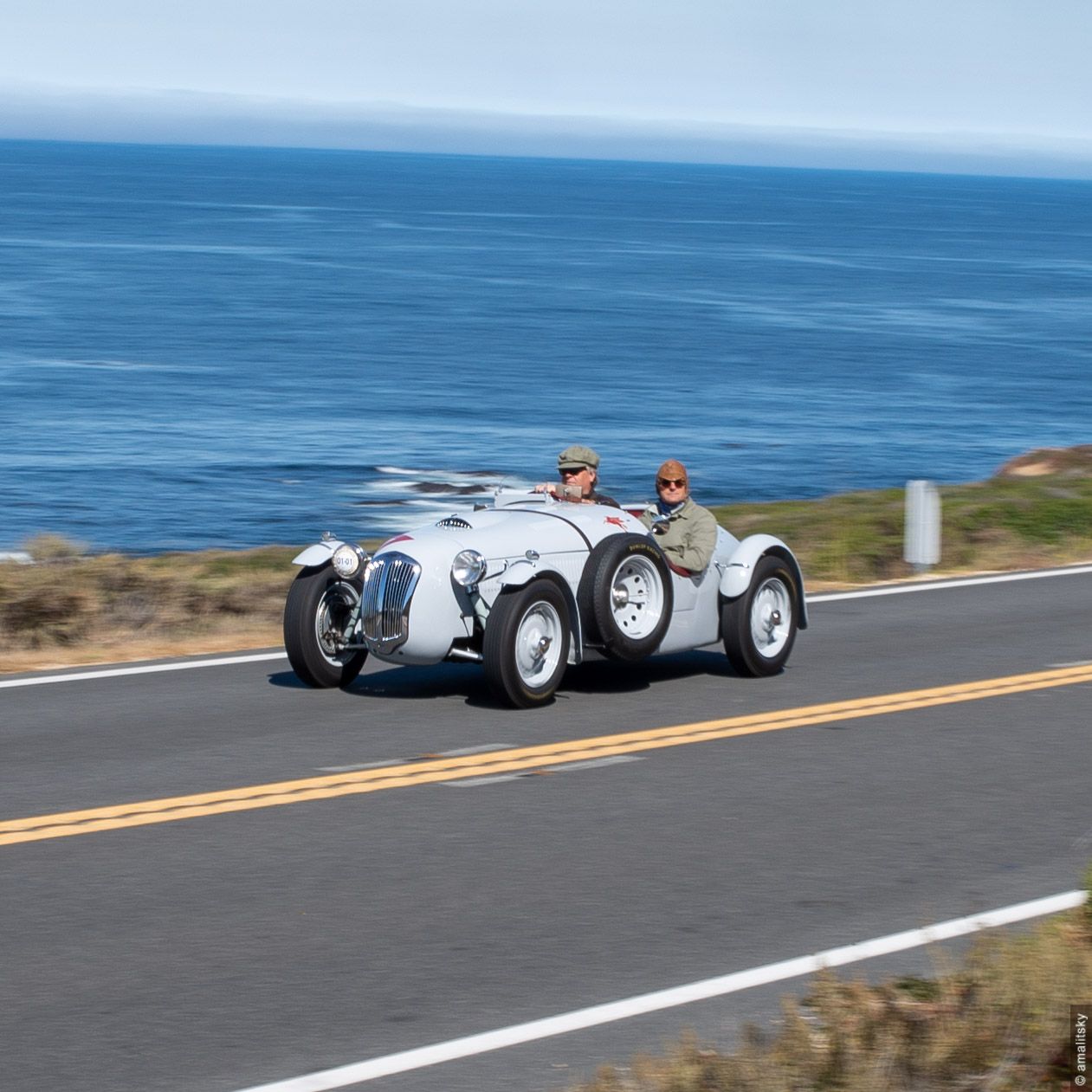 1950 Frazer Nash Le Mans Replica Open Two Seater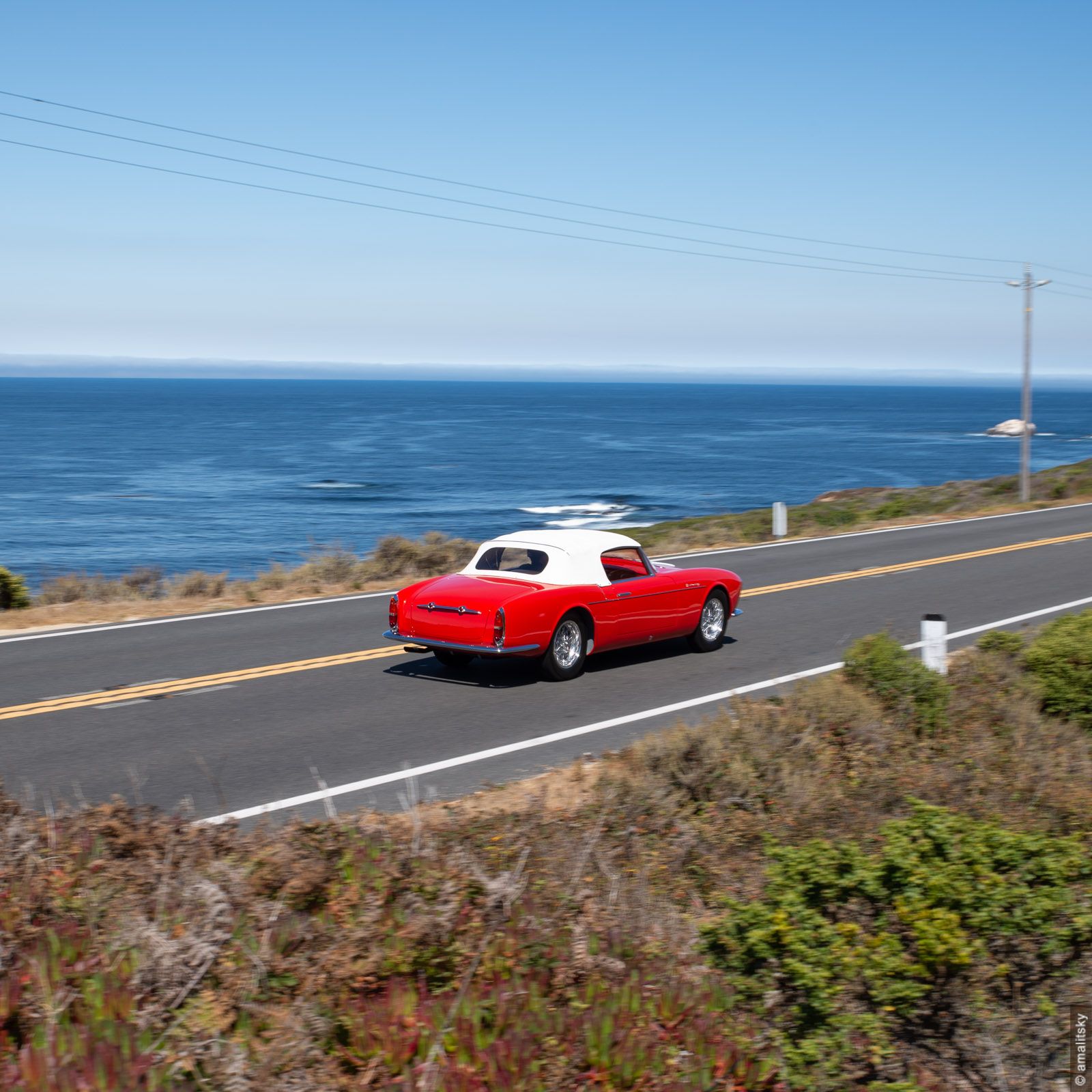 1956 Maserati A6G/54 Frua Prototype Spyder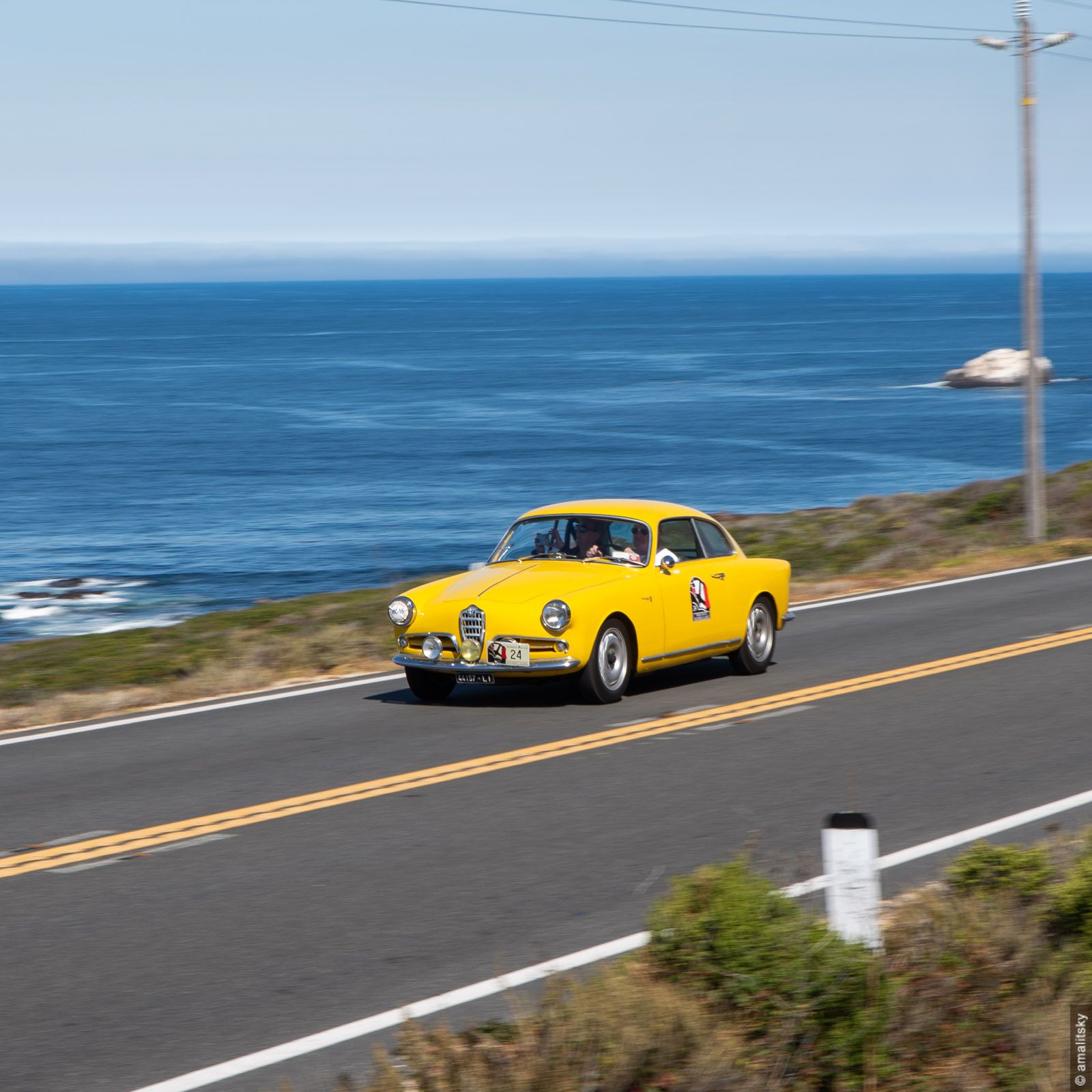 1958 Alfa Romeo Giulietta Sprint Coupe
As in the past with rallies — roads are not closed for the tour, and random trucks, highway patrol officers on motorbikes and PCA groups are free to ride along this scenic public road. This time Ferrari had a few SF90 available for the test drive and those were a common sight. Sorry, I don't have a good picture of that one.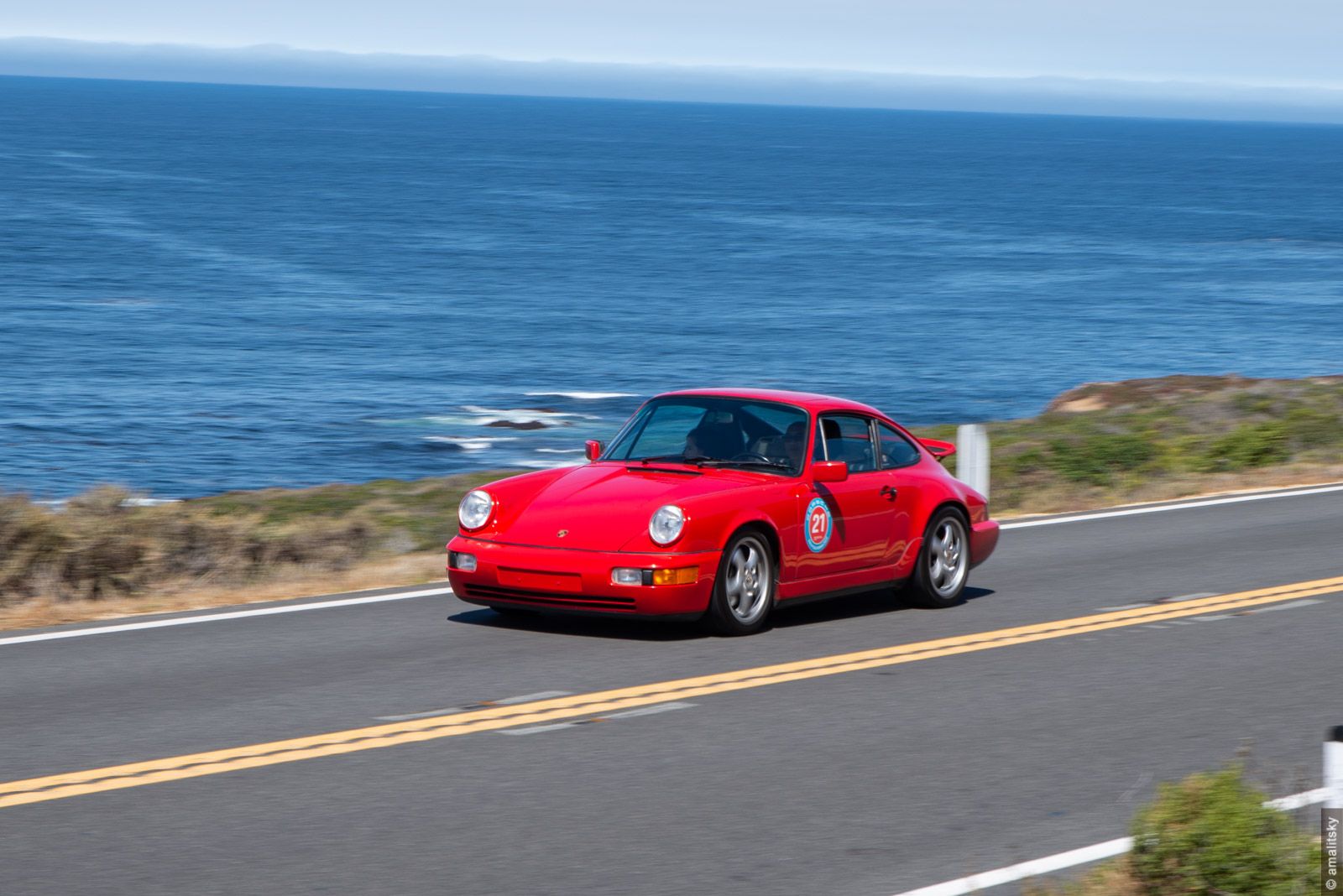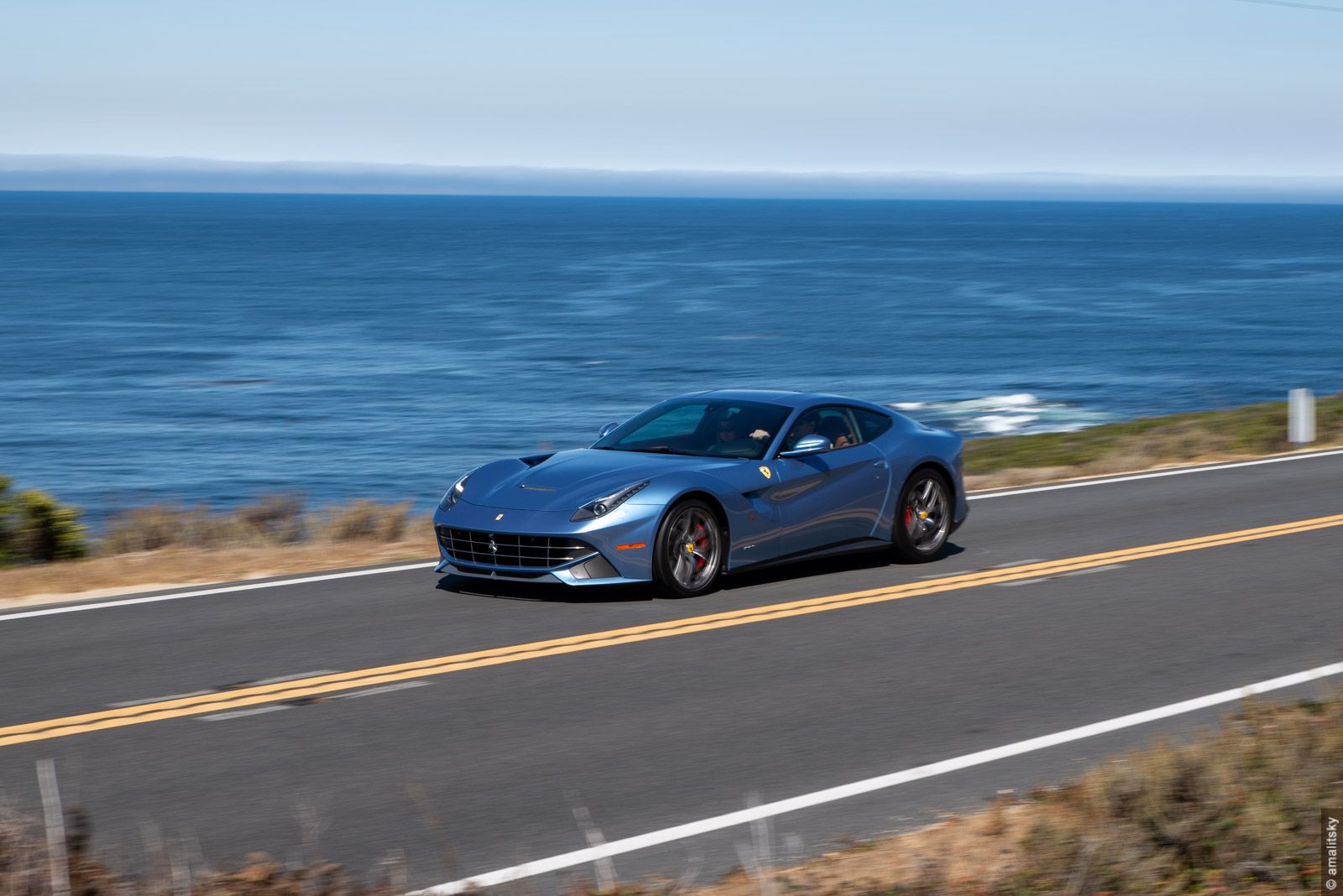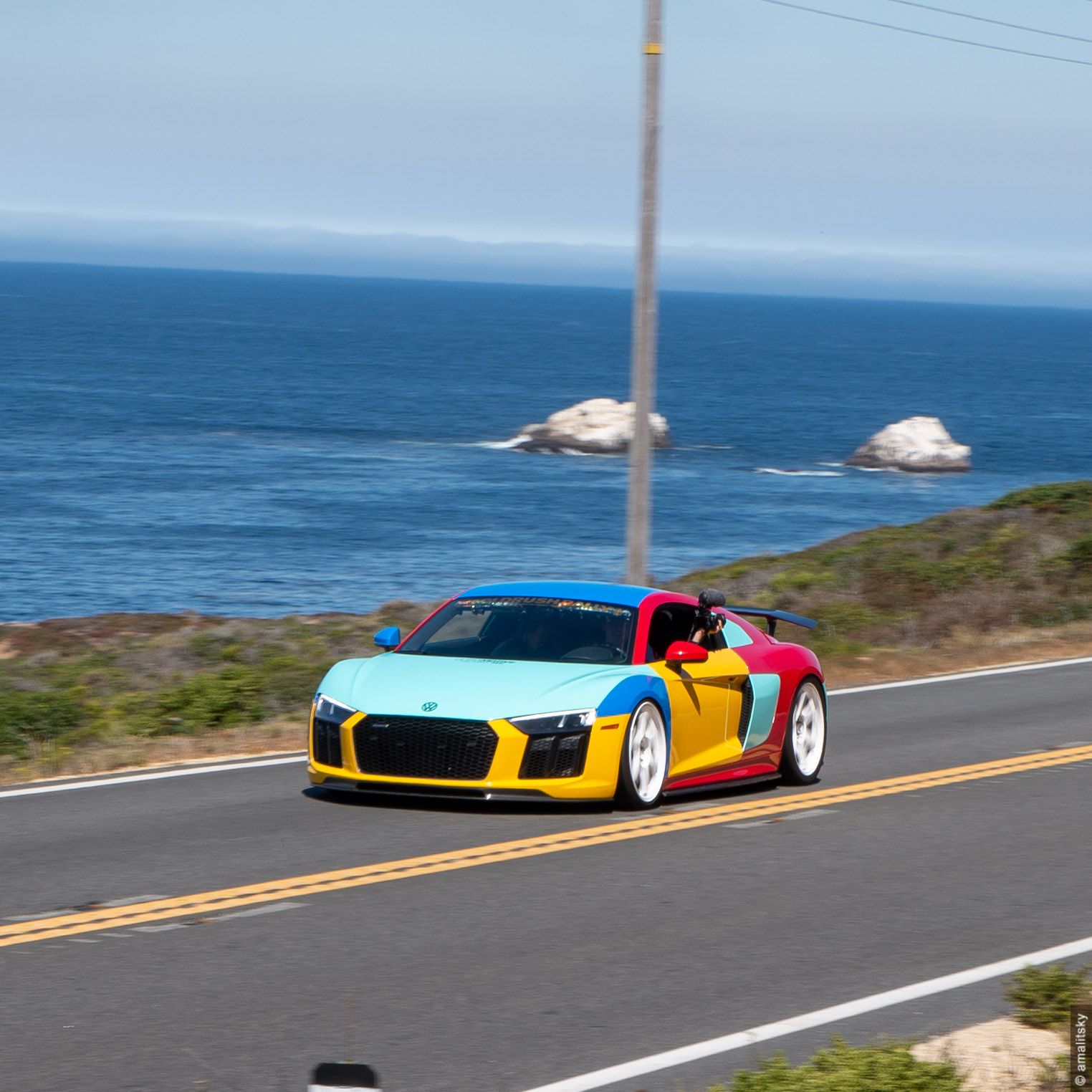 The tour lasts for about three hours, so there is a lot of time to sit back and enjoy the view while waiting for cars to come back. It might or might not be an appealing proposition — based on the hiking equipment you brought with you. Foldable chair, water, hat and sunscreen are a must.
See you on a bluff along the PCH next year! I'll wear a hat.