IndyCar, IndyLights and USTCC at Laguna Seca 2022
Let me start with a confession — I don't follow Indycar closely and this race happened a while back. I do remember that it was a very hot day, and next time around I will bring an umbrella to protect myself from the lovely Californian sun. Also, I was there on Saturday only.
USTCC has four classes defined by the power-to-weight ratio: Sportsman, Touring, Super Touring and GT. All these classes race together — slower packs trailing faster ones at the start.
To me this is the most relatable series of all — cars look familiar and there was some close racing within classes. It was fun to watch GT and ST overtaking slower cars in the turn two — either by getting ahead of them before the braking zone or over-braking them into the turn.
The red NSX looks sooo good! Definitely the eye candy of the event.
Also, check out the MFG Motorsport car combining elements of IndyCar, Silver Crown (ovals warrior) and dirt car wings. Not sure what it is called, may be the Road Course Sprint Car?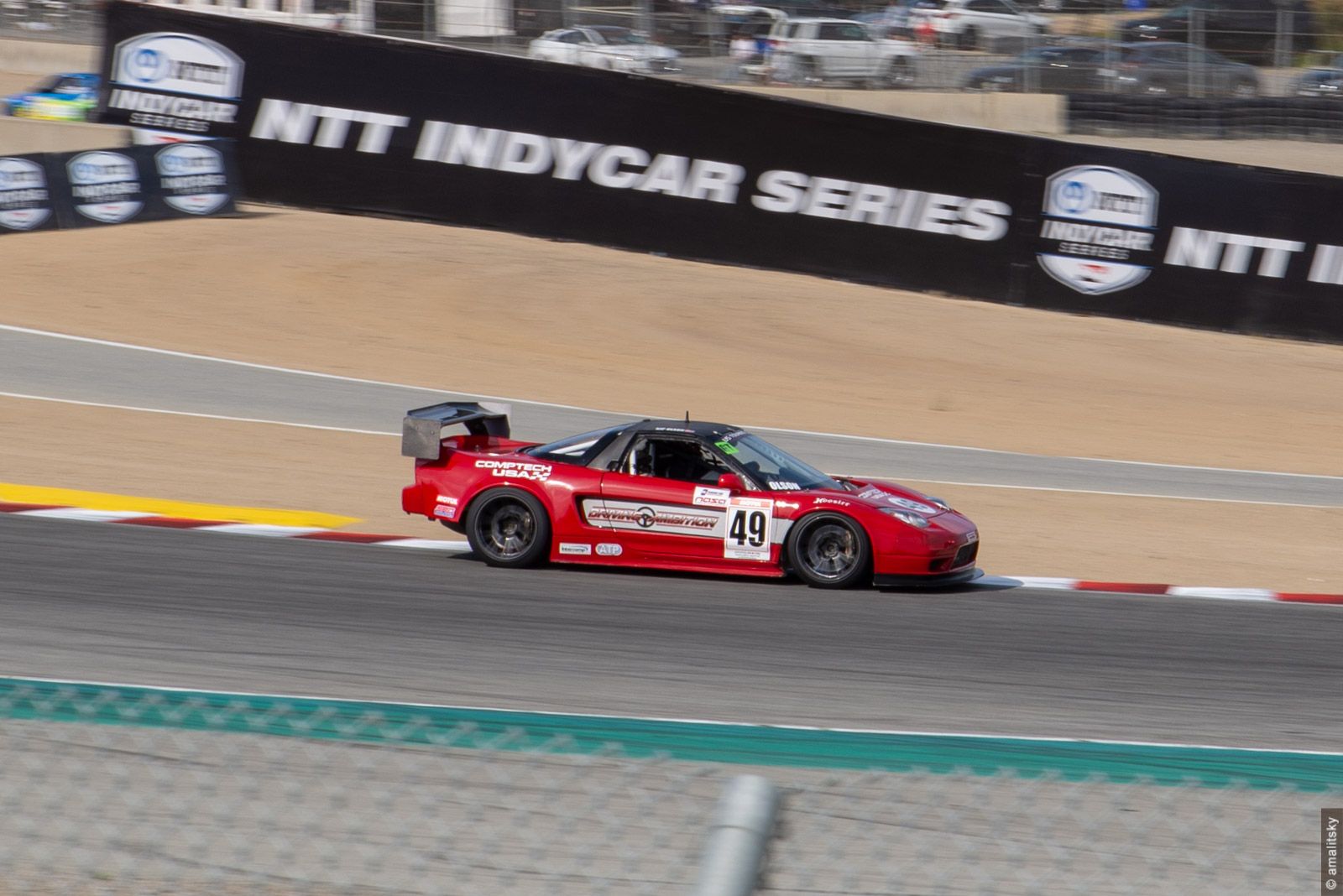 Racing Ambition Acura NSX - GT class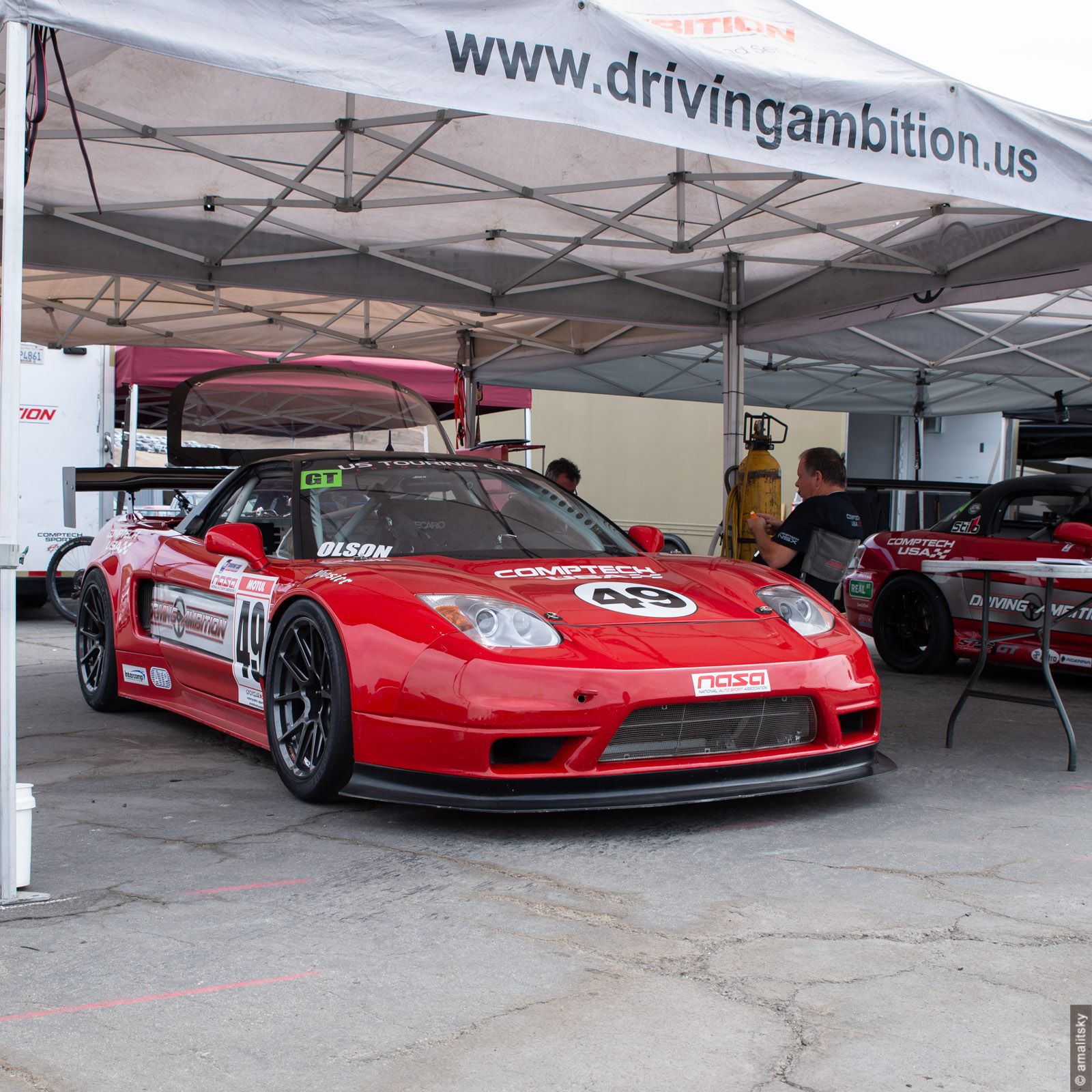 Racing Ambition Acura NSX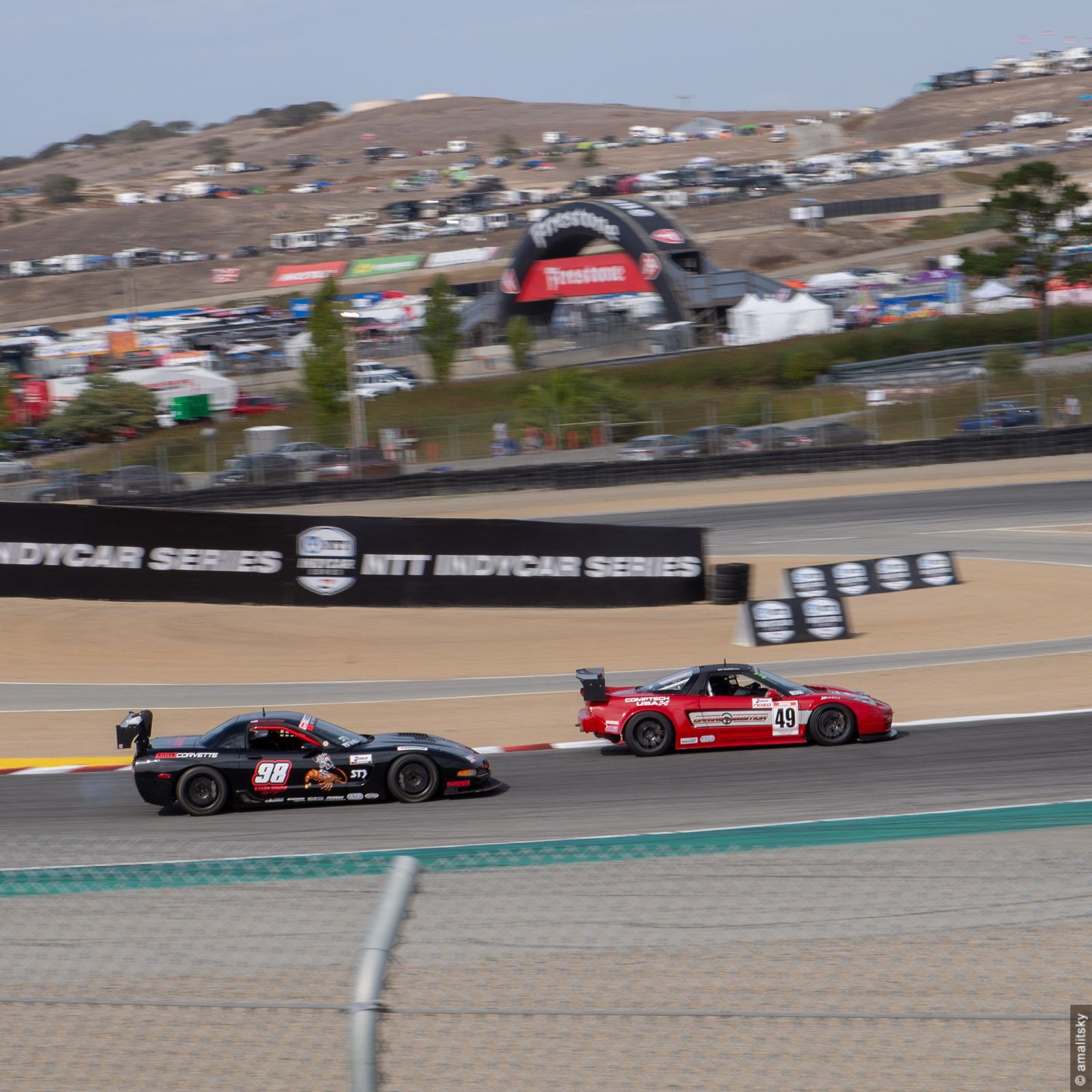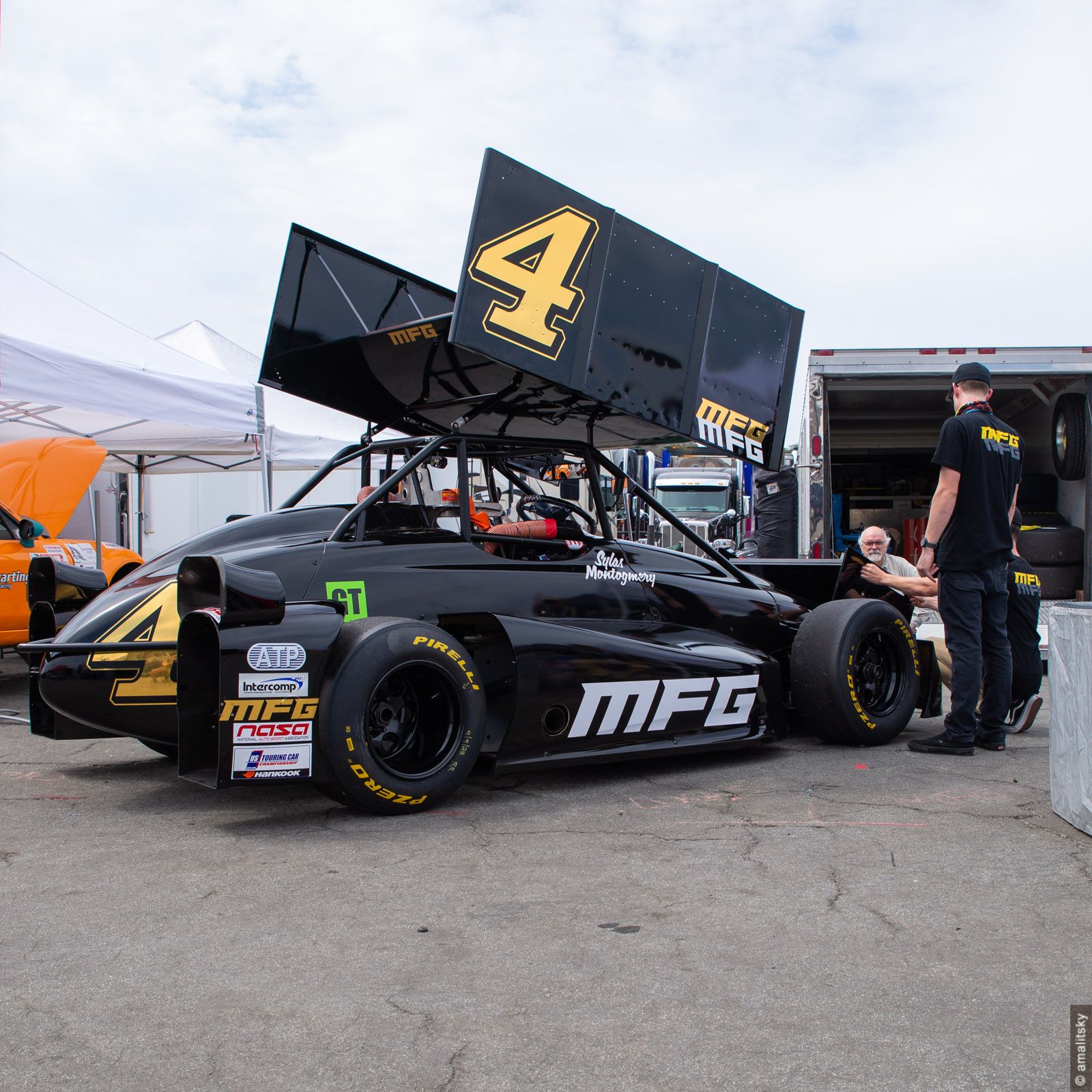 MFG Motorsport Road Course Sprint Car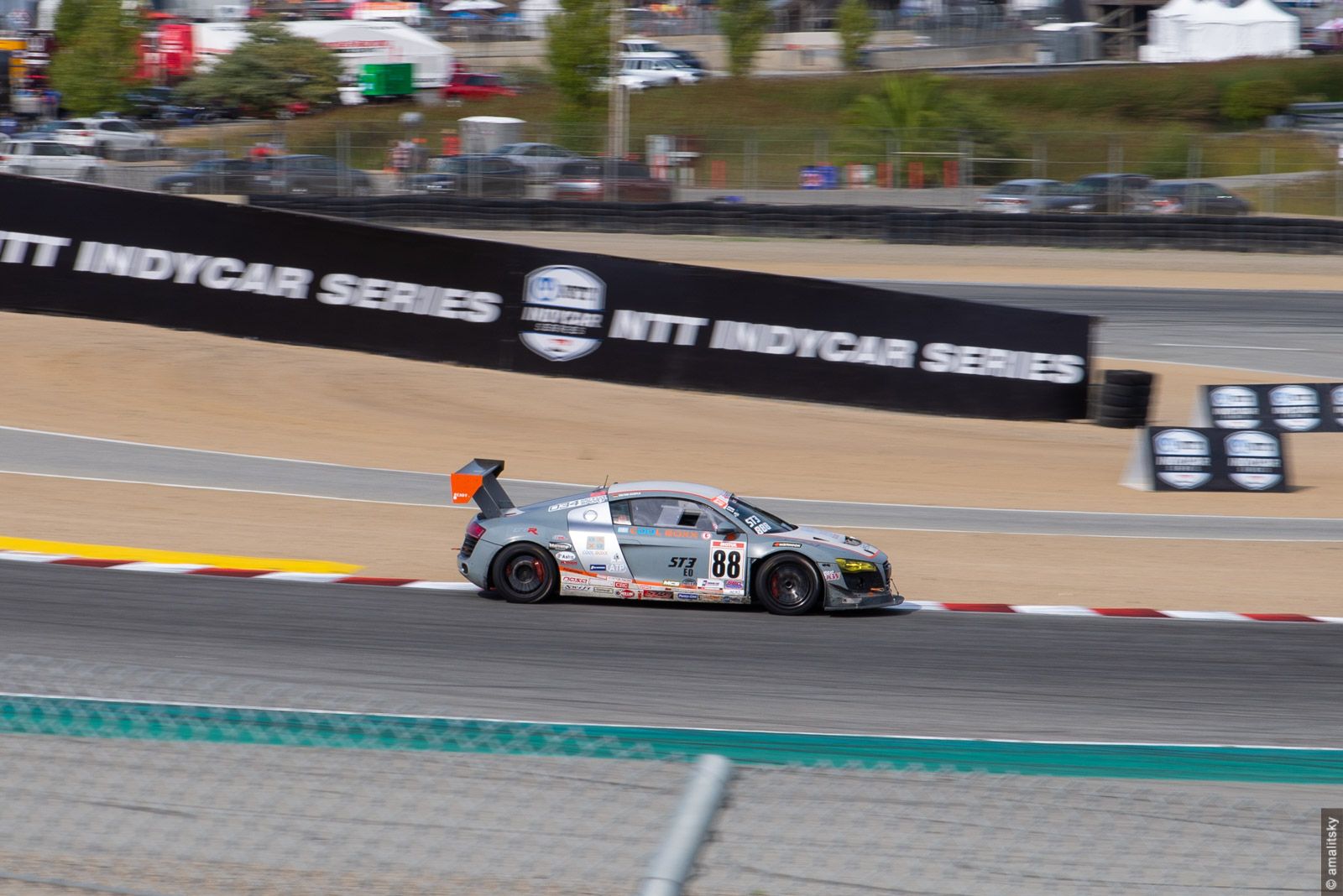 Even though overtakes were plentiful, most classes had a car (or two) leading the whole race: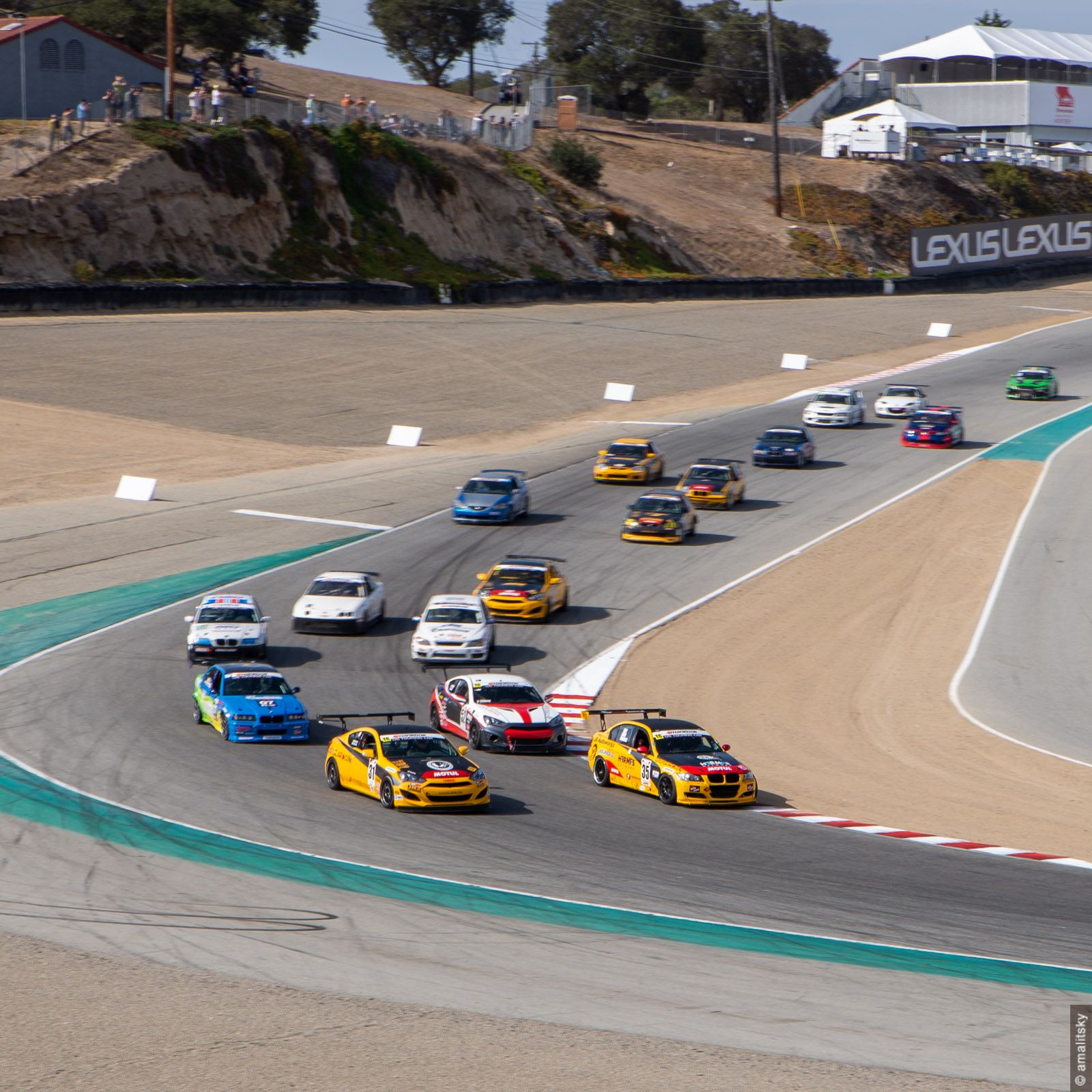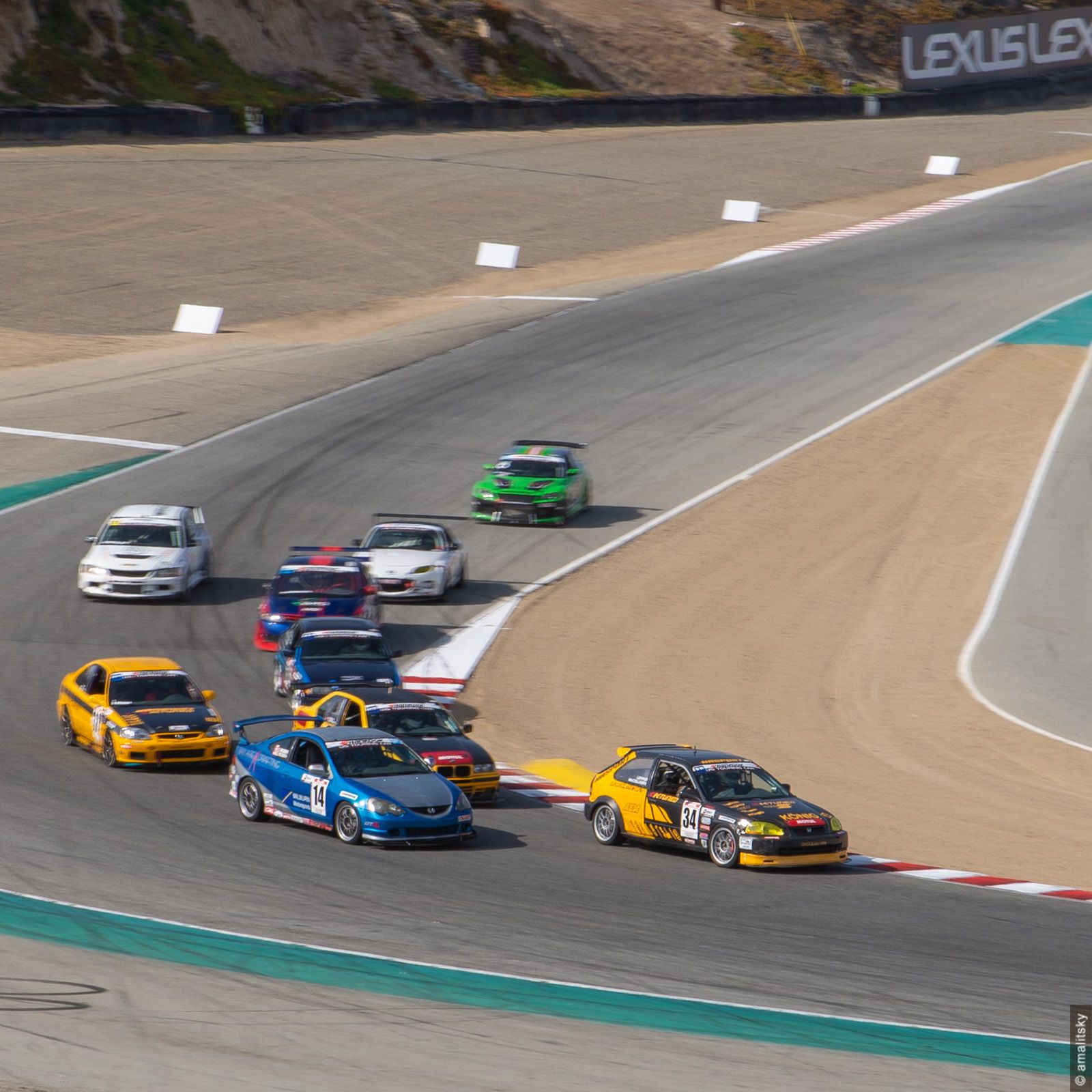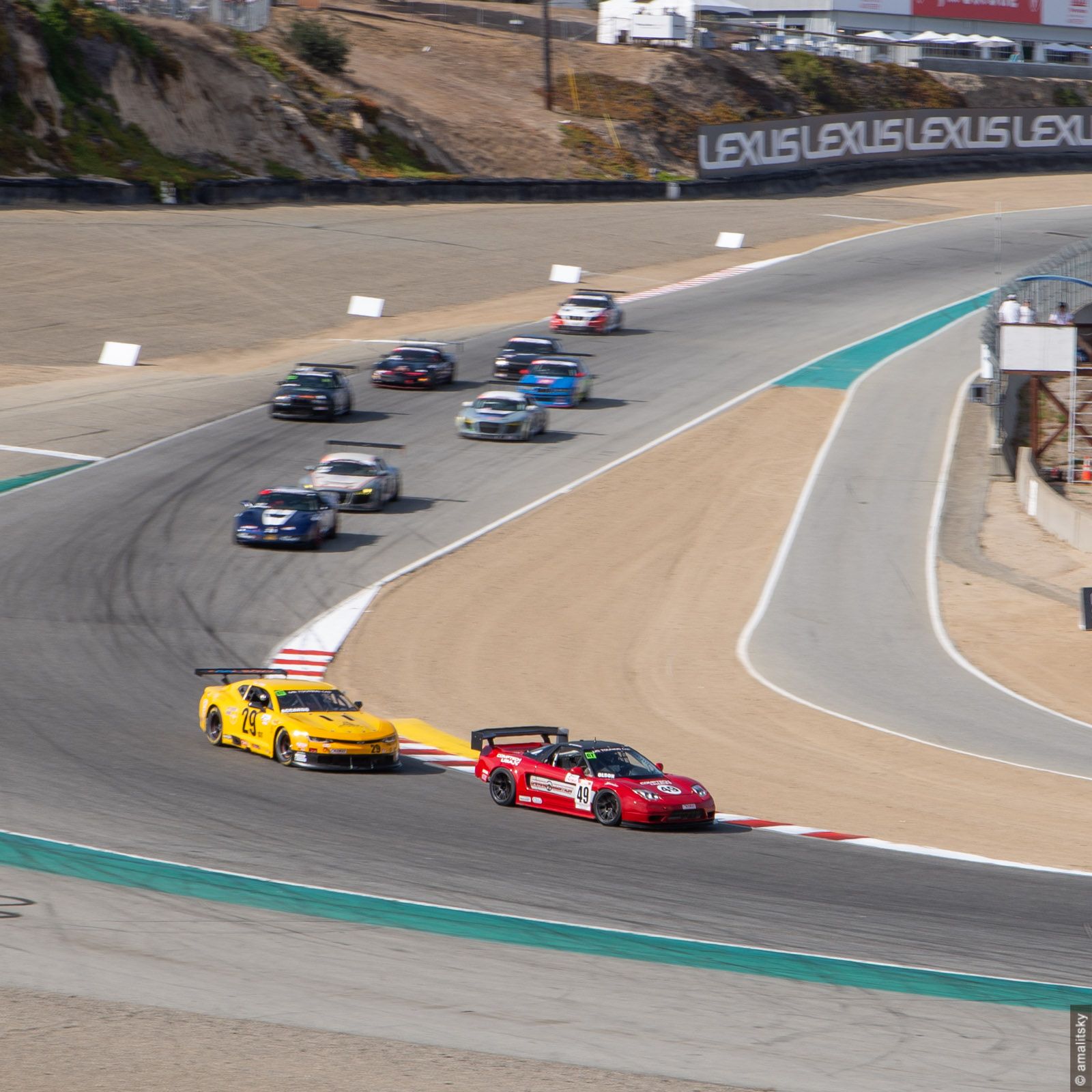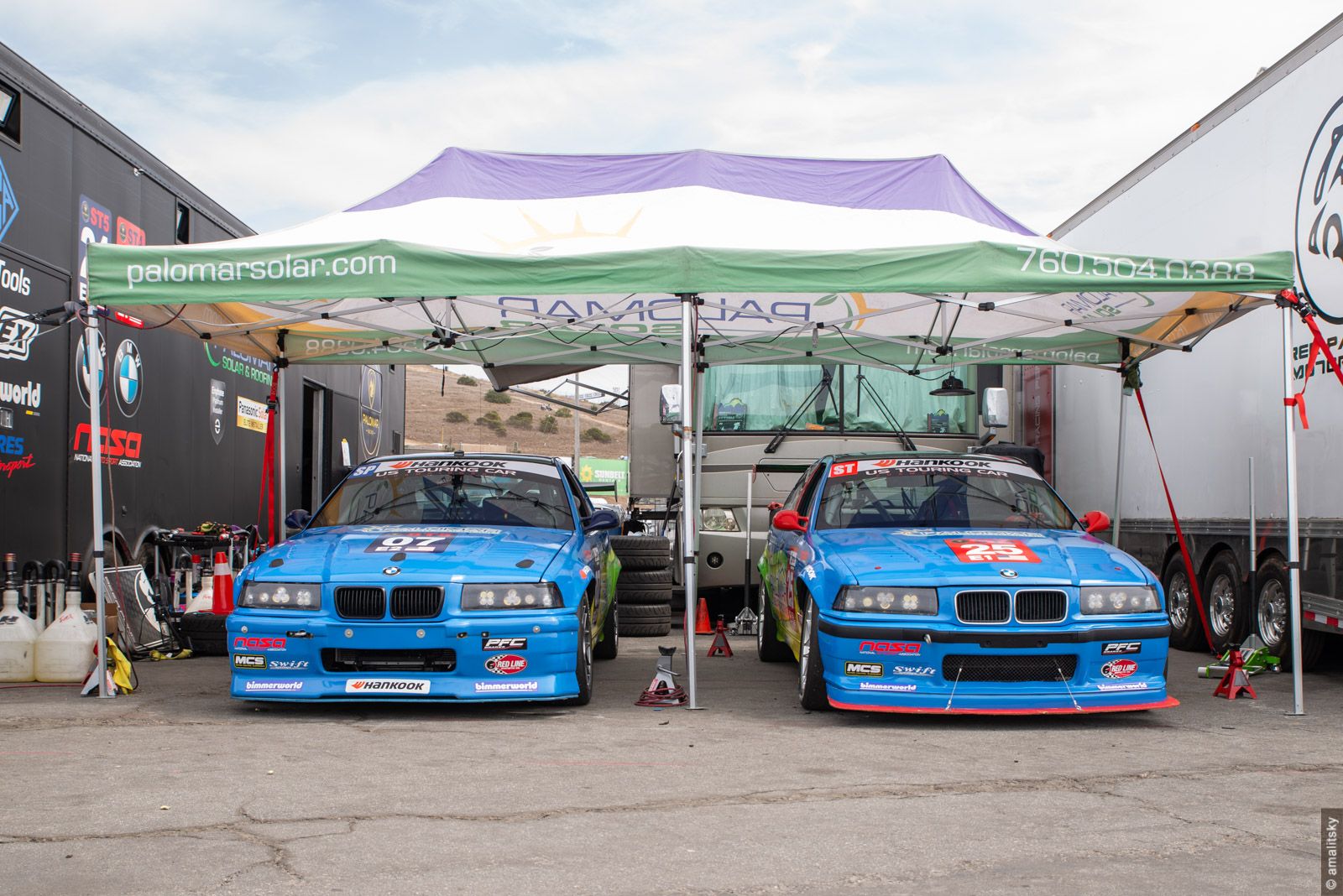 Palomar racing — Super Touring and Sportman classes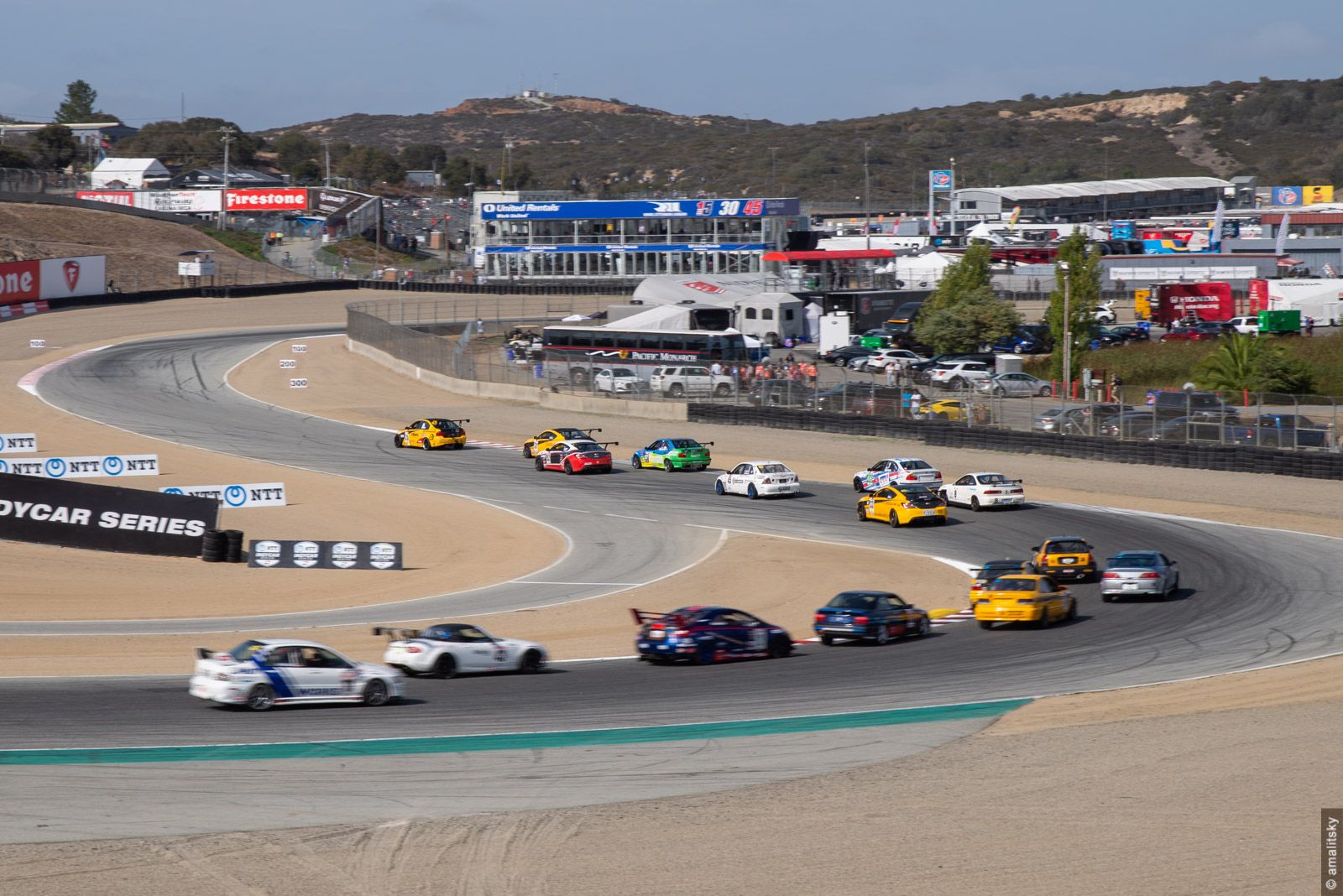 Touring class followed by Sportman class cars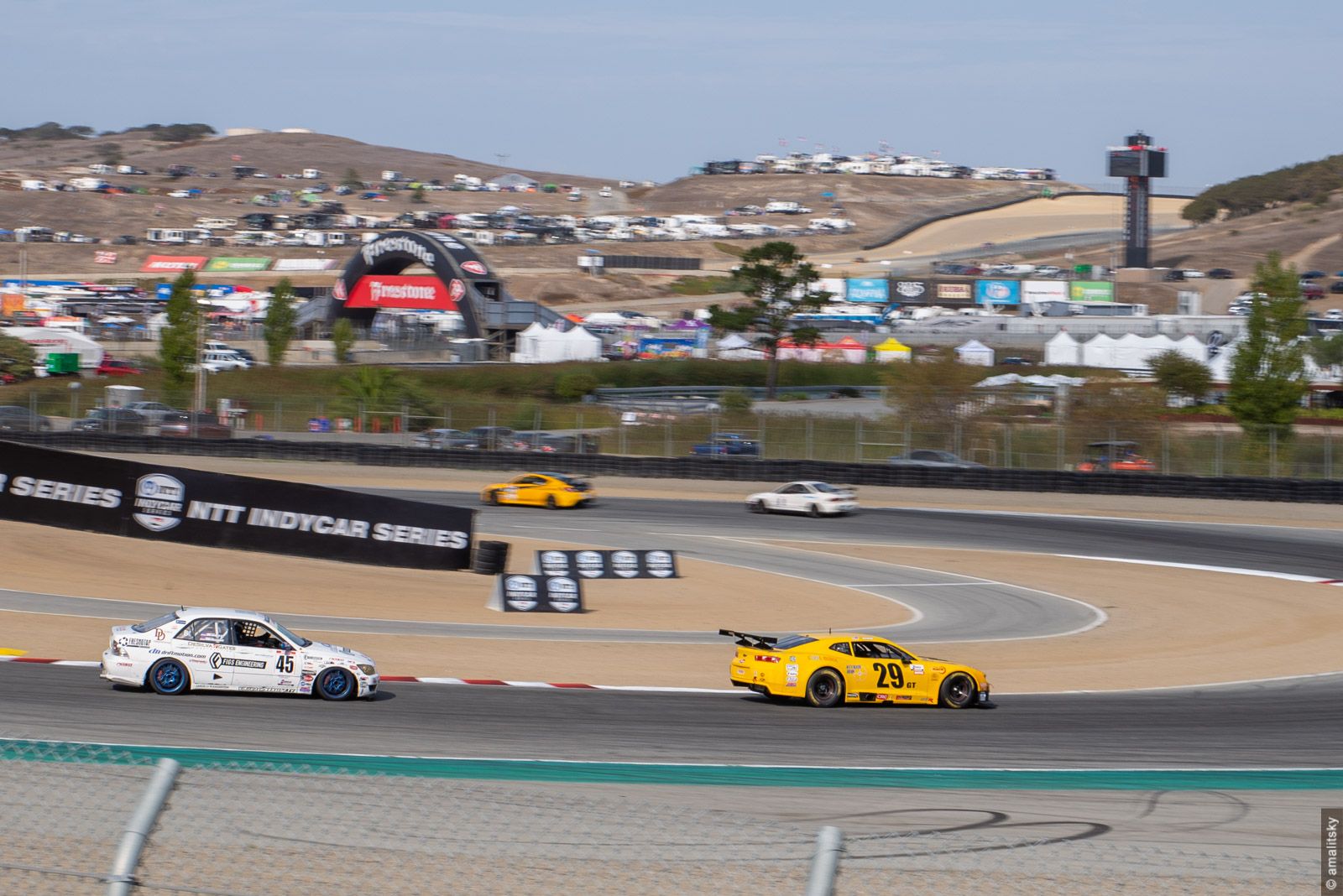 Bob Accardo — Red Panther Motorsport
Caleb Shrader in Flat Out Racing car #99 comfortably led the race with Federico Mosconi coming close second in #00 car.
It appeared as if #00 had an issue with brake bias throughout the race — rear brakes were locking wheels in turn 2 every other lap.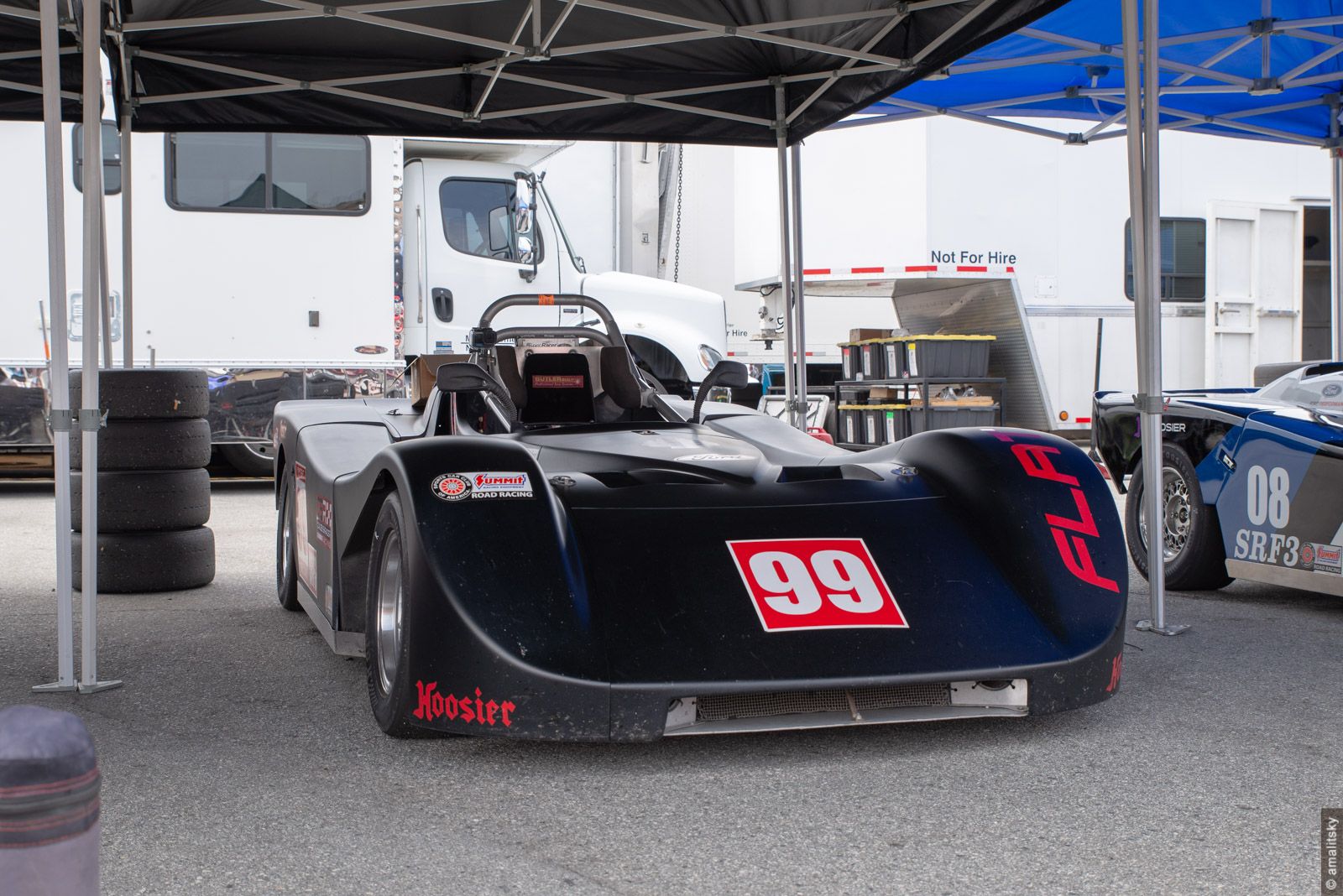 Spec Racer Ford — Caleb Shrader, Flatout Racing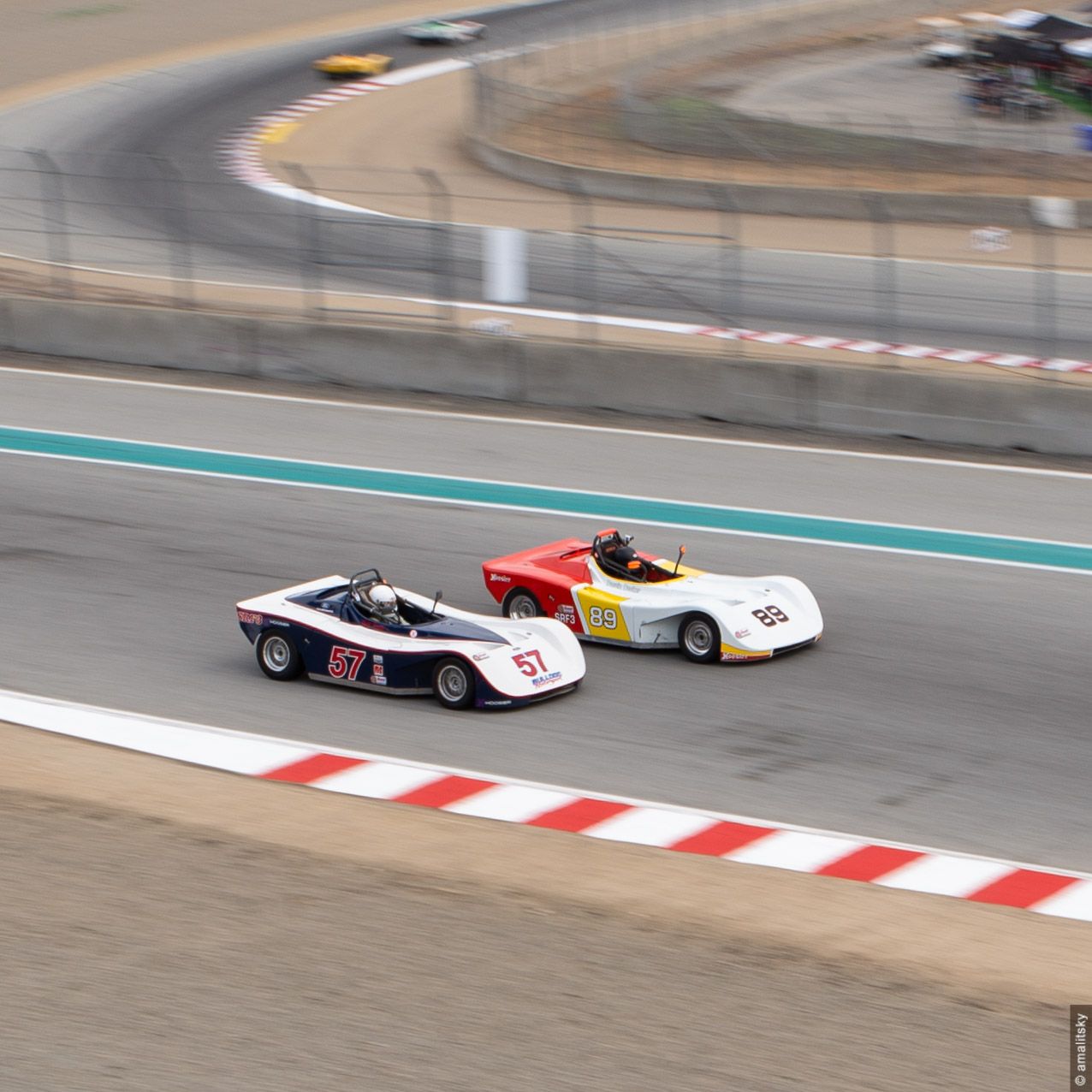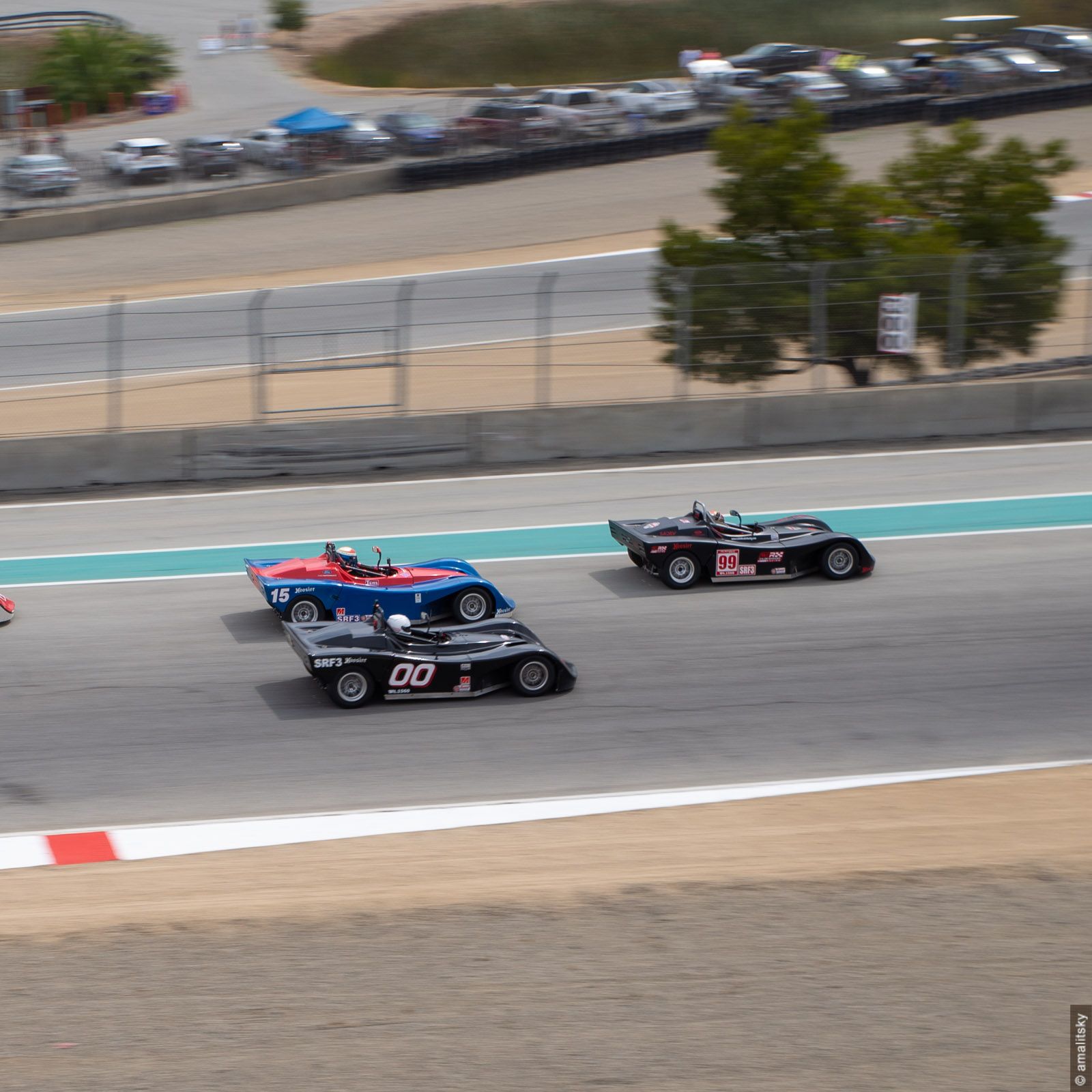 Spec Racer Ford Race 1 start
Sting Ray Bob took the pole position and comfortably led Saturday race. Christian Rasmussen came second with Hunter McElrea third.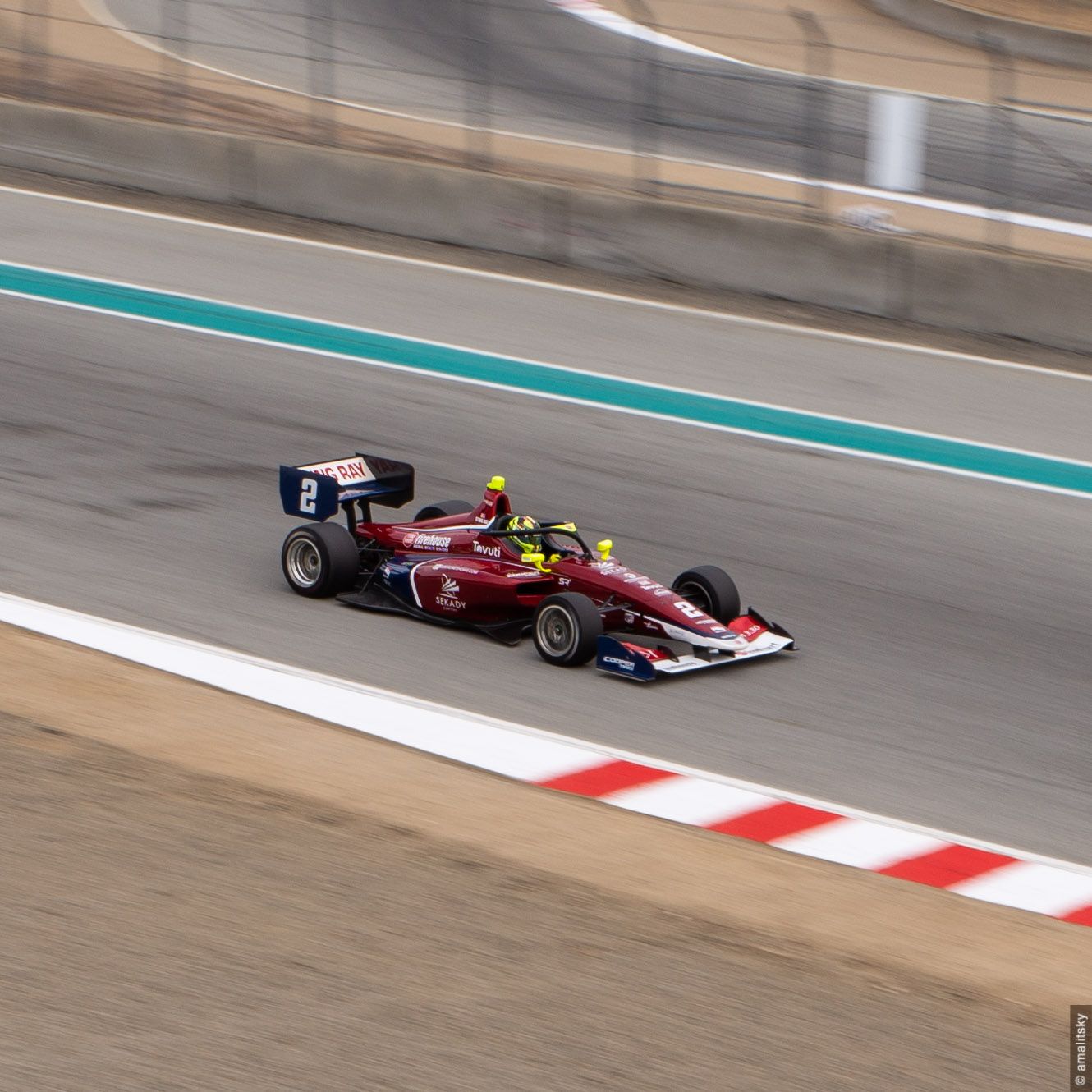 Sting Ray Bob — Andretti Autosport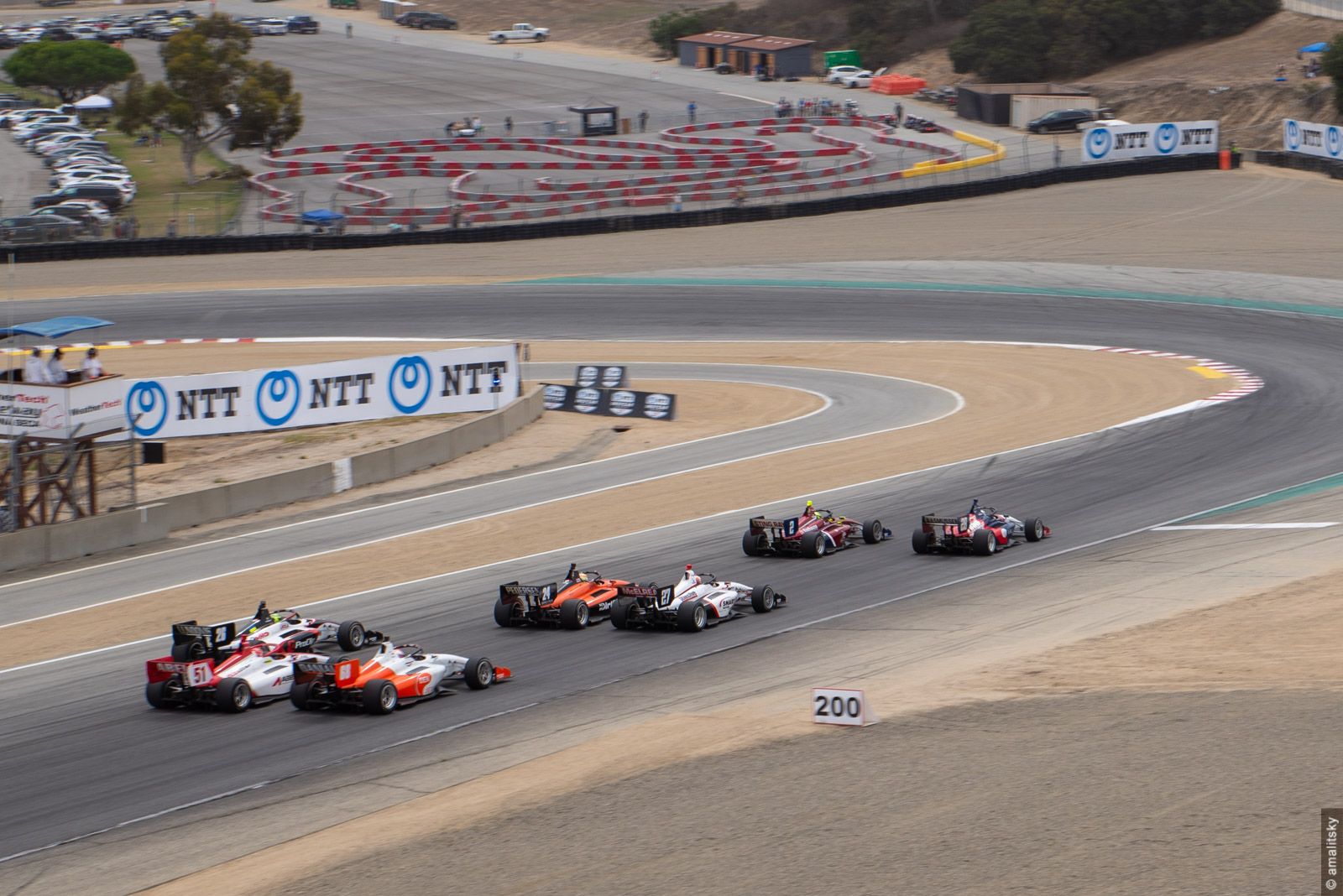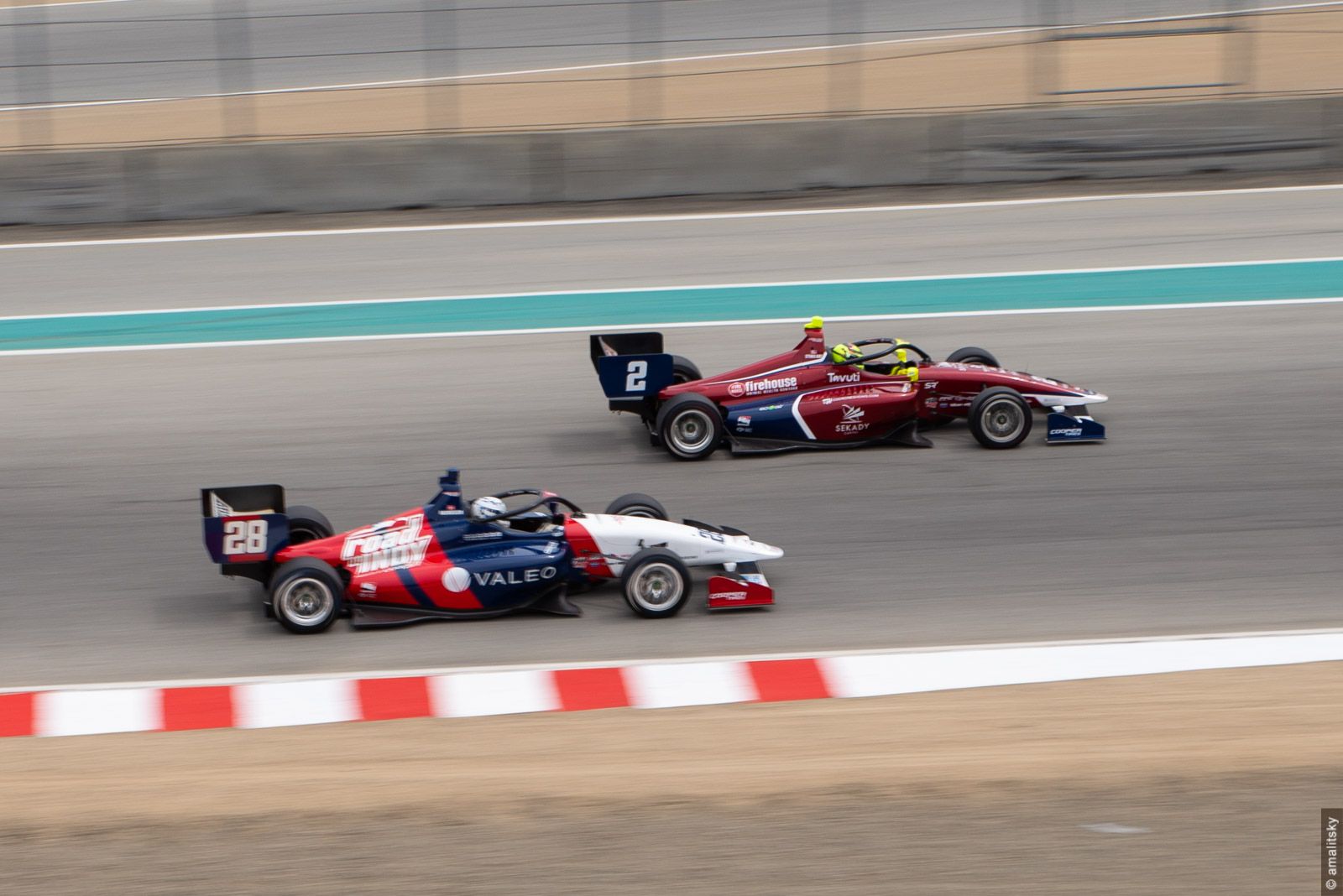 IndyCar has an interesting qualification format: two initial rounds with half of the grid each, another round were top 6 from both rounds compete (12 in total), and the final one — between the top six drivers.
Top three qualifiers were Alexander Rossi, Romain Grosjean (didn't crash the pace car this time around) and Will Power who later proceeded to win the 2022 Championship (but not the race) on Sunday.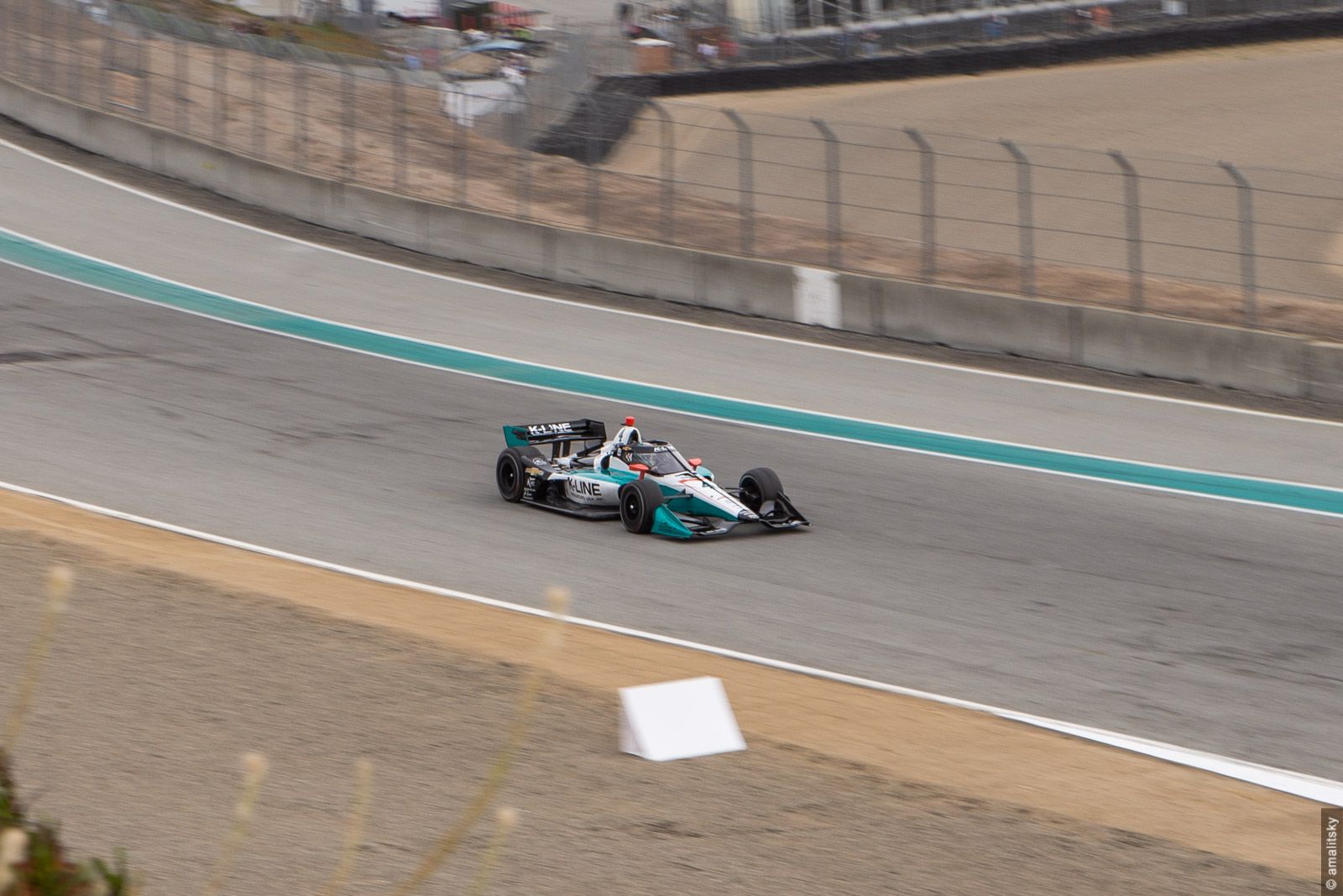 Dalton Kellett — A.J. Foyt Racing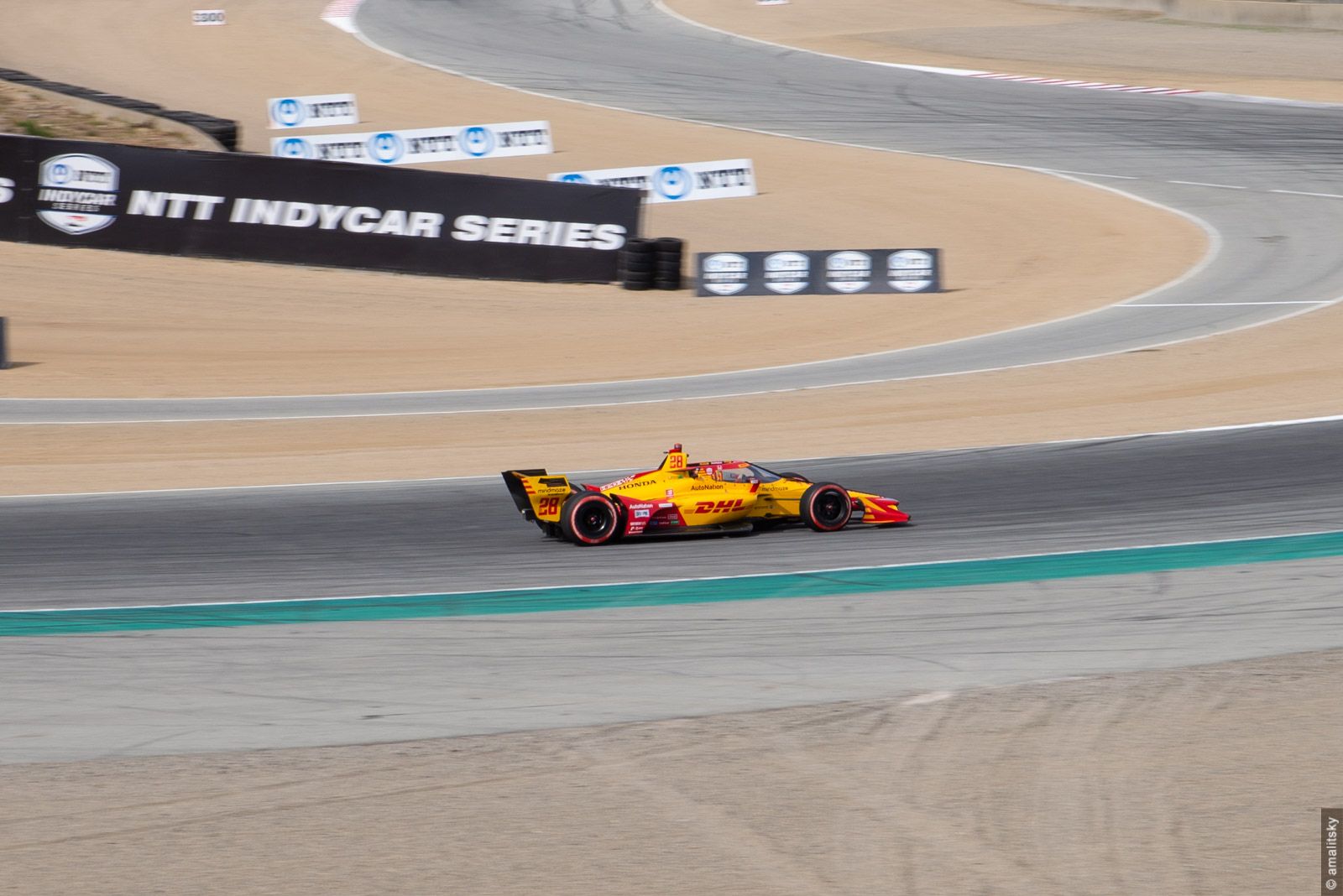 Romain Grosjean - Andretti Autosport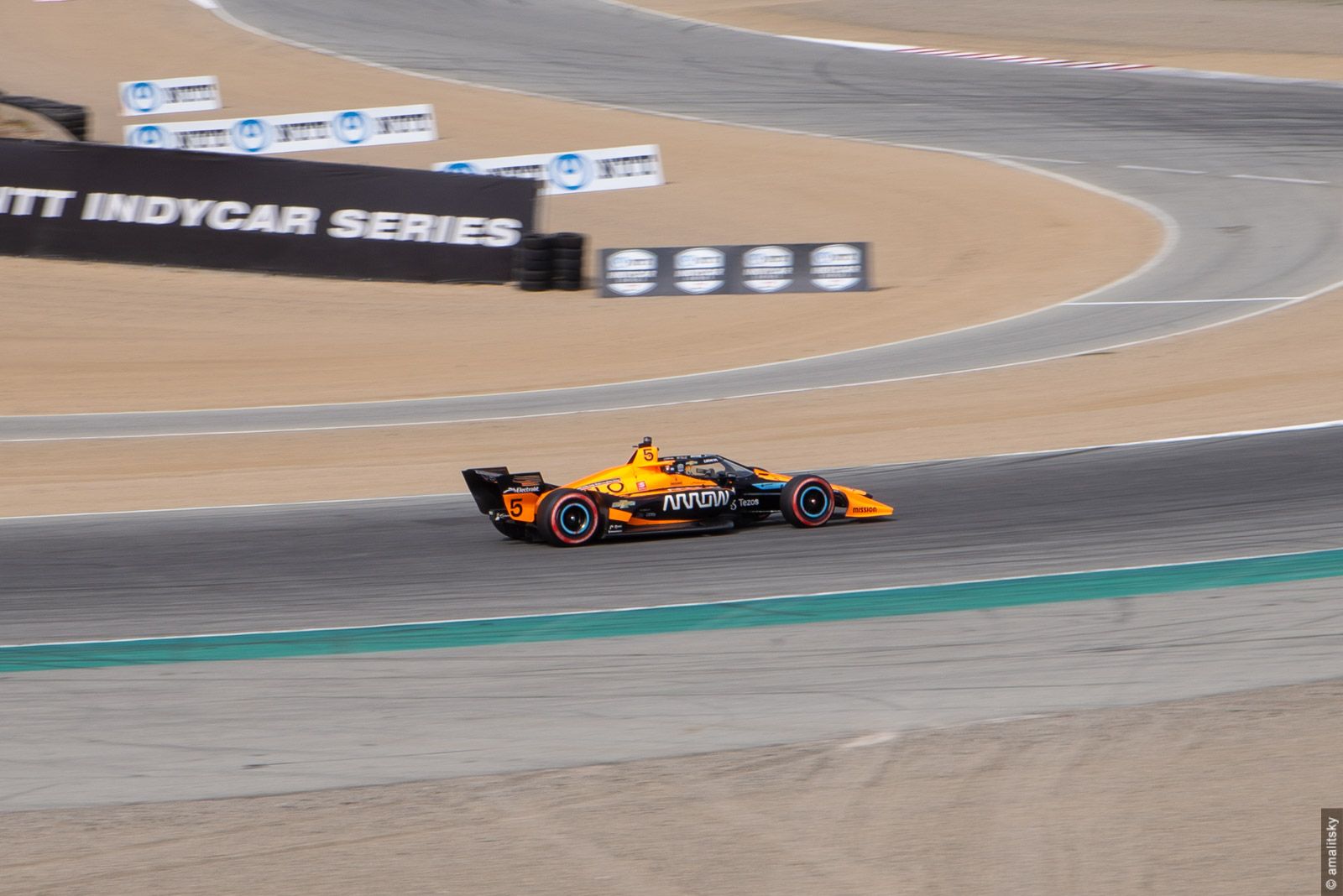 Pato O'Ward — Arrow McLaren SP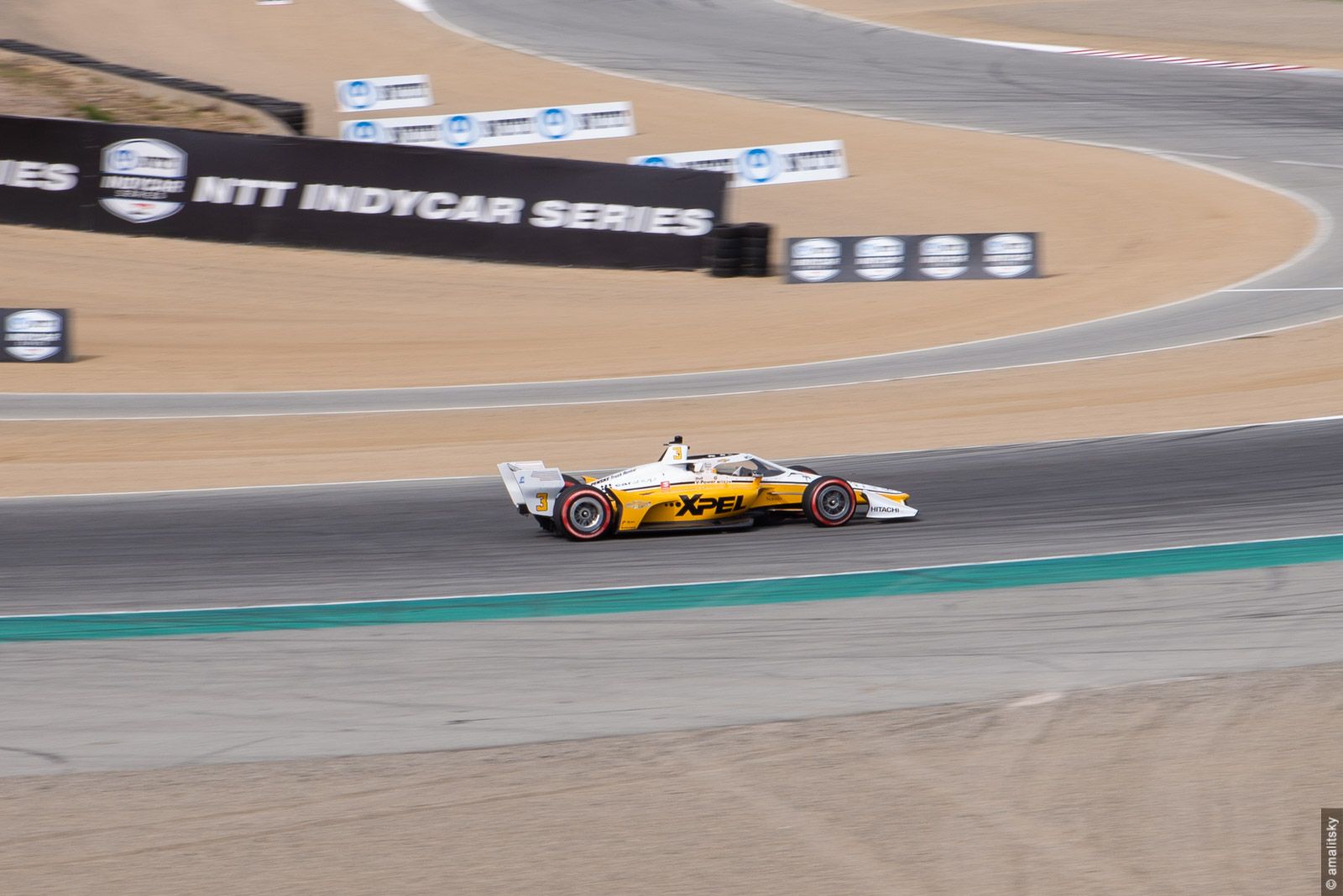 Scott Mclaughlin - Team Penske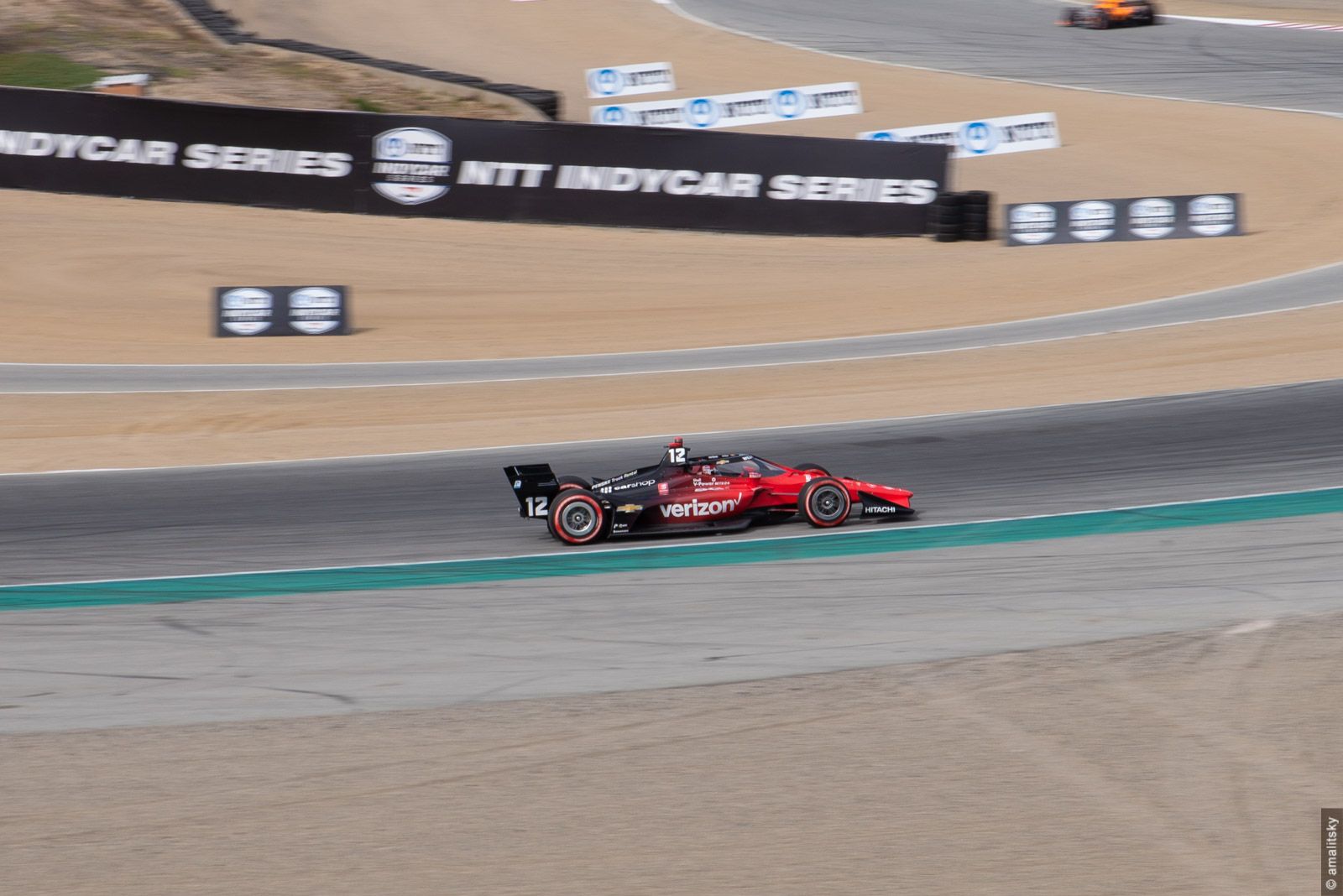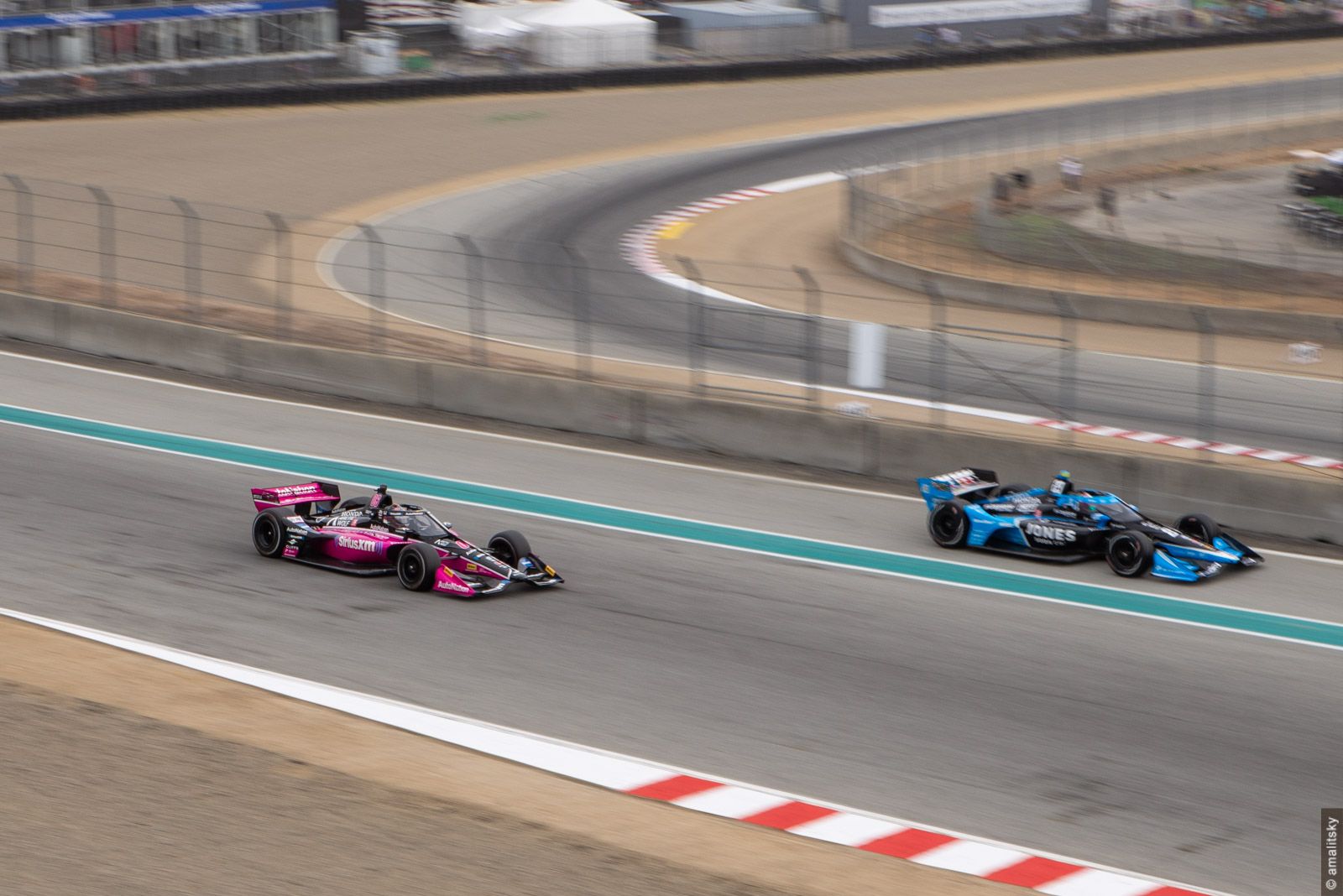 Hélio Castroneves — Meyer Shank Racing
That's all for today — see you guys and, hopefully, girls on the track!