How to Build a Car by Adrian Newey — Book Review
The book title is a little misleading, and I'm hoping that it didn't scare too many readers away. It's more of an autobiography, with a load of technical details, making it a great read for anyone interested in aerodynamics, engineering, F1, racing, cars, politics or general career development advice.
Naturally, it tells the story of a boy interested in designing cars from early childhood — the one who, unlike so many of us, managed to live up to his dream. Even though he figured out this passion very early and put in the effort required, it still was left to a chance!
We could have lost him to a production car engineering, had he missed a call from Harvey Postlethwaite — owner of the first (F1!) racing team gave him a chance. While lesser teams were asking him to provide a sponsorship for his first-ever engineering role…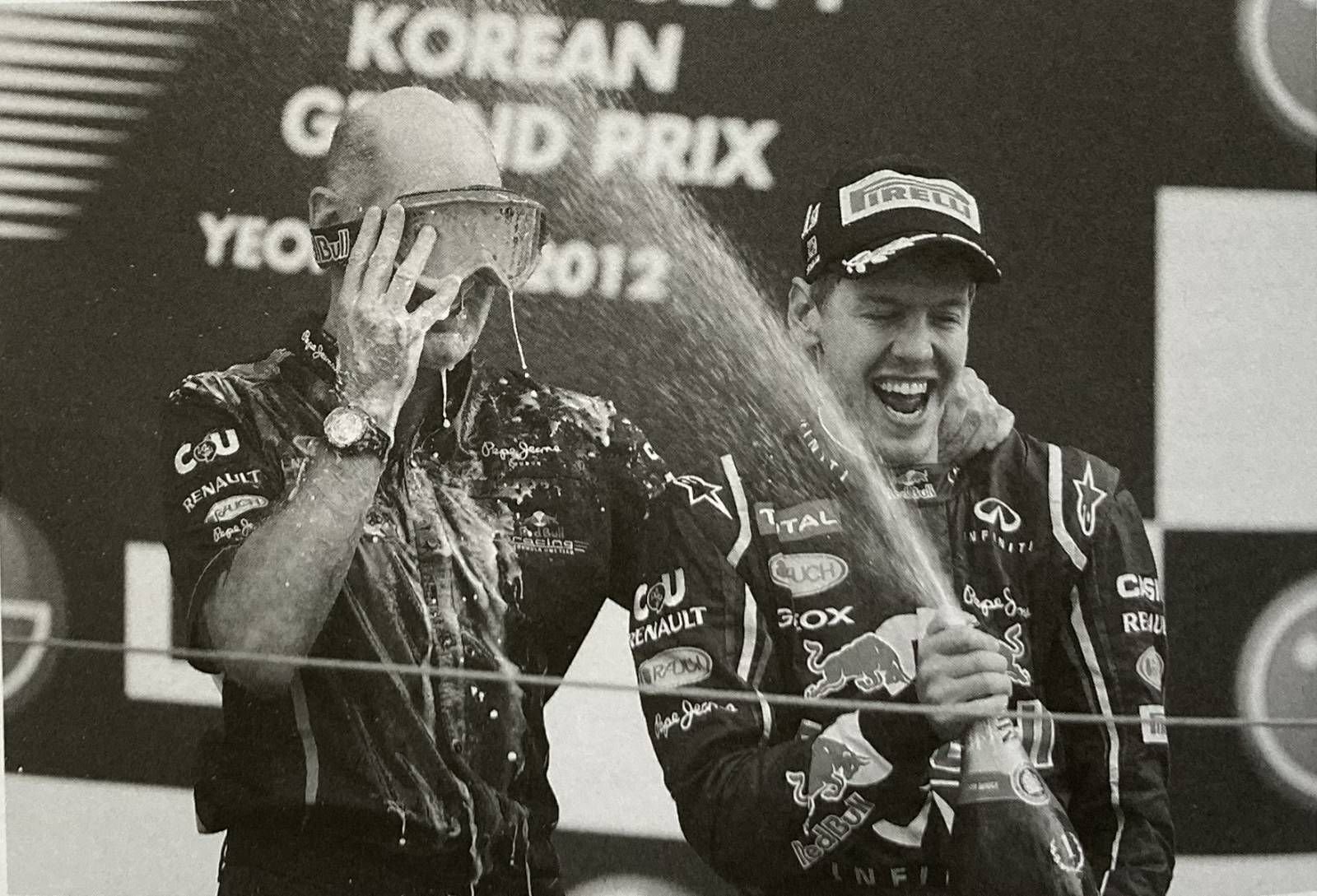 Sebastian, you are the Champion of the world!
He managed to secure his permanent spot in F1 paddock only on the third attempt, after very successful years at Indycar with March and Paul Newman/Haas racing. It's fair to say that he had built his reputation at Indycar, while working on next year's car design in the UK and race engineering for a team's driver in USA at the same time!
Andrian walks us through his life, deeply intertwined with stories of racing teams he worked for. He is frank and outspoken — doesn't miss a chance to roast his parents, ex-bosses and F1 — for being a ruthless environment, where getting good results is so often valued above everything else. He openly accepts the responsibility for Ayrton's lethal accident at Imola and doesn't shy away from talking about inventions that didn't work or relationships that went sour.
He unveils a lot of aero, suspension, and chassis design details, especially from his early years at Layton House, Williams and McLaren. You will be forgiven to overlook those technicalities if it's not particularly your thing, and the storyline will hold together just fine.
Two general engineering principles stood out for me: an evolutionary approach to move further in a steady fashion, and the great value of having a holistic view of a whole domain. Both helped him to become one of the most successful sports car designers in history.
For me the most interesting periods were the start of his career and years when he moved teams. Where he had to start designing a car from a clean sheet and had a team of people to prove himself to and win over. Spoiler: it's tough and there are no shortcuts. No to mention high hopes of joining a new team and the friction often caused by the team he left behind.
List of high-profile racing personalities mentioned, such as Patric Head, Ron Dennis, Ayrton Senna, Cristian Horner and Mark Webber easily captures an F1 fan's imagination.
Then there is a sprinkle of personal stories about races Andrian did himself (spoiler: with mixed results), travel adventures, family life issues, and how hard he took the death of Ayrton Senna in a car of his design.
In more recent years, every significant race is mentioned, providing a gridded canvas for a car and team development storyline.
Now, since this is not a sponsored post, let's add some criticism.
It does feel like the book loses its texture and grip over the reader when getting closer to recent times. Maybe it is just novelty withering off? The last season covered in the book is 2014 — after a long championship-winning strike with Red Bull and Sebastian Vettel.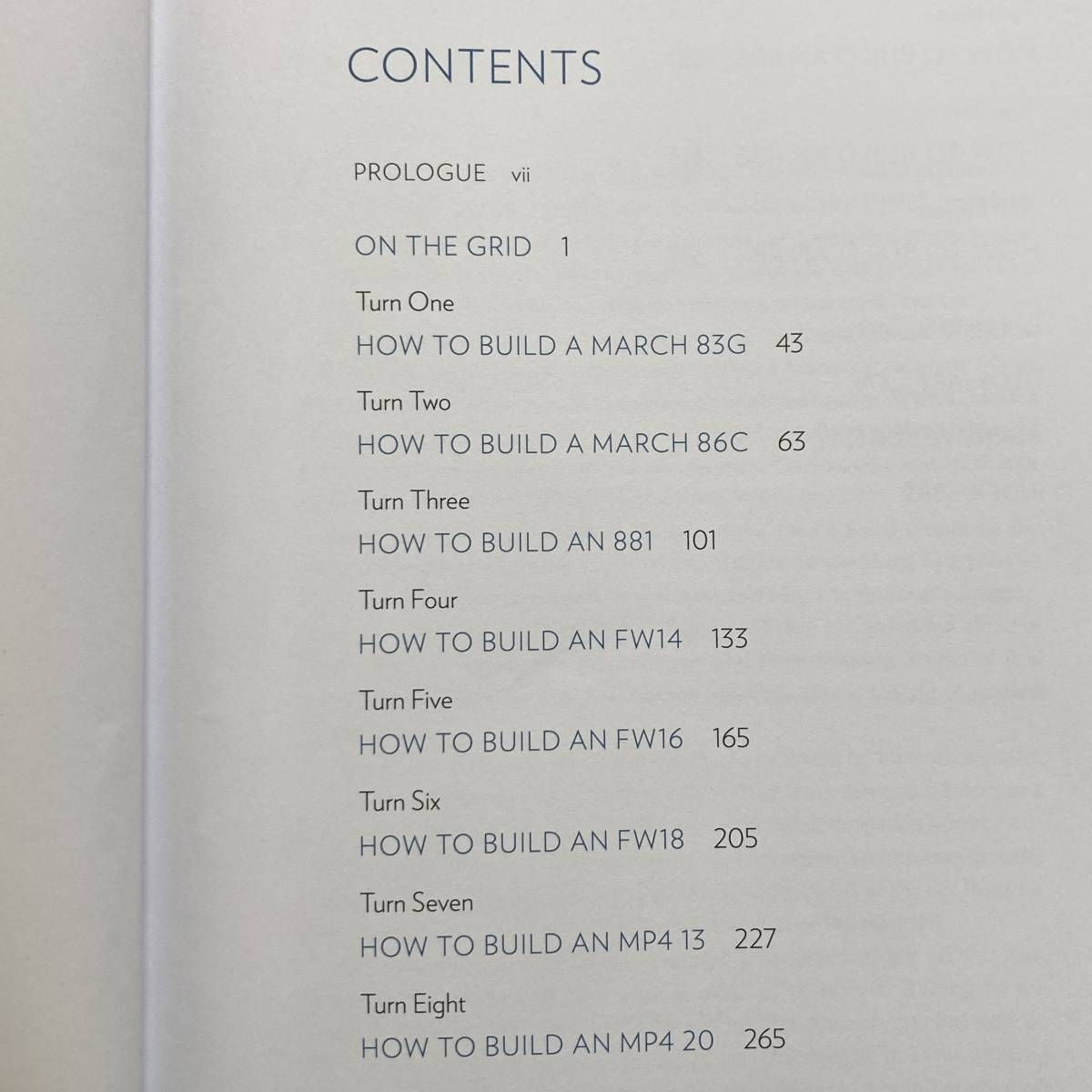 Newey's creativity slept when book parts and all 77 chapters were named
The book is written by Adrian, so, naturally, is a little neutral (if not cold), and lacks humor I've grown to expect from Britain authors.
While the bone of the story is certainly there, I wish there was a little more meat to it. I certainly got a unique perspective and learned a lot about car engineering and F1 internal kitchen, but the size of the history hatch this book opens is somewhat limited. Possibly, it is a side effect of a perfectly maintained Adrian's focus on a job. After all, high performance comes with a high price.
To sum it up — it's a great, insightful, absorbing, true-to-the-fact and inspiring autobiography, which is fairly easy to read with long breaks in between. I read it twice. Once — to figure out that it is a great book and deserves a review and a second time — to make this review more substantive. And I'm happy that I did!
Rating: 4/5
P.S. I took this copy at my local library — my first borrowed book since college years!